Wang Jianlin, the richest man in Asia, is trying to change the balance of power in the global entertainment business. As the head and the founder of the largest Chinese commercial property company Dalian Wanda Group, Wang has made decisions to spend billions to buy his way in Hollywood. After the company became the world's largest cinema chain operator in 2015, it announced several other acquisition and partnership with major Hollywood Studios. While facing critics and doubts, the company is not hiding its ambition to become a global entertainment colossus.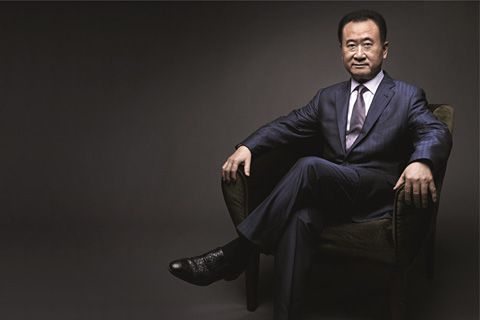 Both Wanda and Hollywood are facing opportunities and concerns. To Wanda, it is shifting focus from property development to entertainment, hoping to start a new chapter of its business legend. Since 2012, Wanda has spent more than $10 billions to invest in everywhere from worldwide theater chains to Hollywood studios. But it takes time to define whether these are financially smart decisions. To Hollywood studios, having Wanda and other Chinese investments backing their projects means they have capitol to make the film they want to make; more importantly, they have access to the restricted Chinese film market. But at the same time, it raises concerns that Chinese might start to have too much influence over Hollywood.
According to Forbes, the 61-year-old Chinese businessman Wang Jianlin has a net worth of $32.8 billion as of November 2016, and his company's assets amounted to over $90 billion. Before it made its moves on Hollywood, Wanda Group primarily focused on its commercial properties. Founded in Dalian, China in 1988, Wanda first started as a residential property company. To date, Wanda has established 160 commercial shopping malls throughout China.
Starting 2012, the company decided to shift gear to entertainment. Wanda Cultural Industry Group, founded in 2012 and became one of the company's main focuses, has already become the largest entertainment company in China. Prior to the cultural group, Wanda established its film division, Wanda Media in 2010, which has already become the largest private Chinese film production company. It seems like the company has an obsession of becoming "the largest" or "the best," and yes, the cultural group aims to become one of the top five entertainment companies in the world by 2020.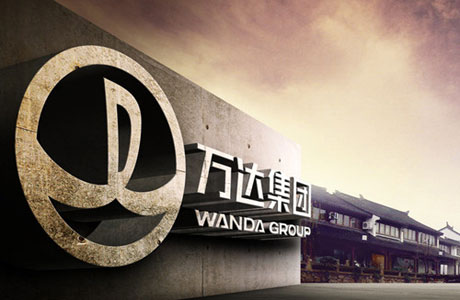 This is an aggressive ambition. In hope to make it happen, Wanda followed up with a serious of direct investments, starting with its acquisition of AMC in 2012.
In September 2012, a byline started to appear underneath every AMC logo: A Wanda Group Company. Wanda spent $2.6 billion on this acquisition. AMC was the second largest movie theater chain in the United States at the time, and has over 5,000 thousand commercial movie screens in the U.S., out of a total of 40,759, and the acquisition has made Wanda the largest cinema operator in the world. However, prior to the purchase, theater operators in the U.S. were facing big challenge from low attendance rate. According to New York Times, attendance in North America 2011 fell to $1.28 billion, which is the lowest since 1995. At that time, it was unclear what caused the downfall, but theater certainly didn't seem like the best investment that would earn Wanda much quick money.
Is it really a good deal for Wanda to buy AMC? At least Wang Jianlin thinks it is.
"It doesn't matter how much money we make," Wang was quoted in a Forbes interview. Perhaps rather than getting instant return, his vision is more towards making Wanda a globally known brand. In fact, the act of purchasing AMC had gotten Wanda and himself immediate public exposure. All of the sudden, Western media are writing about a Chinese entertainment company. From a public relation point of view, this is a long-term investment that comes with "free" advertisement.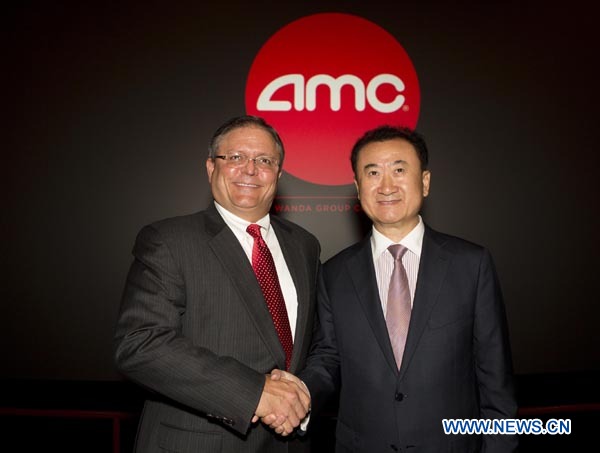 Moving on to 2015, Wanda spent another $3.5 billion on Legendary Entertainment, one of the biggest filmmaking studios in Hollywood. In the past, Legendary had co-produced many well-known movies including "Jurassic World" and "Interstellar." Some of its productions are more popular in China than in the U.S., such as "Godzilla" and "Warcraft." The company's future productions will likely include more Chinese elements and characters not only because it is now owned by a Chinese company, but also because of the access of the huge Chinese market. The number of movie screens in China has been increasing dramatically since 2009. As of 2015, China has 31,882 screens, which is more than triple to the number in 2011.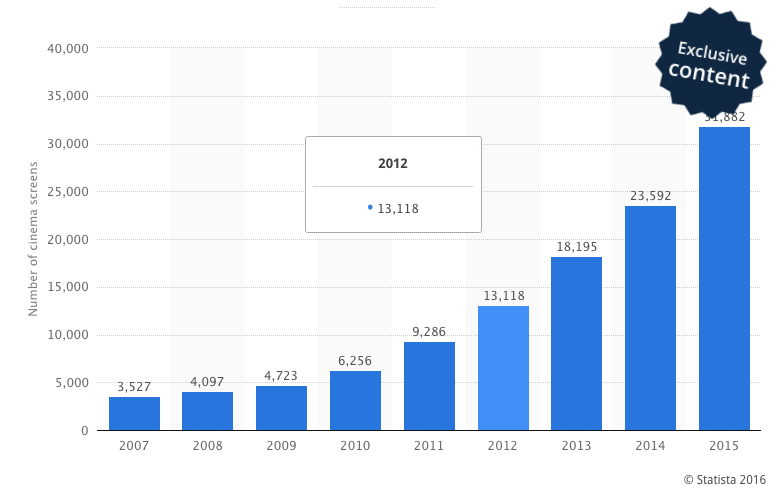 Legendary's upcoming production, "The Great Wall" will release in February 2017. Directed by Chinese director Yimou Zhang and starring Matt Damon, the movie will be distributed by Universal Pictures and two other Chinese distribution companies. This is a giant Hollywood production produced by a Chinese production company – although it wasn't Chinese until last year.
Just two months after acquiring Legendary, Wanda paid $1.1 billion in cash to settle a deal with Carmike Cinemas, adding 2,954 screens to the AMC family, making it the largest theater chain in the world. The stock prices for both Carmike and AMC raised a little bit right after the purchase, signaling a good start for the merger.
Soon after the deal with Carmike, Wanda tried to make a deal for Paramount. Earlier this year, Paramount was looking for a party to buy 49 percent stake of the studio. Wanda was interested in making about $1 billion equity investment. However, after months of talking, Viacom abandoned the plan to sell in September. In response, Wanda almost immediately announced a partnership with Sony. The exact size of this negotiation was not released, but it is likely to be a smaller investment that won't give Wanda a lot of initiatives on Sony's strategic decisions. The company will now provide 10% to 15% in co-financing on some of Sony's films, including the upcoming production "Passengers." It will also be Sony's strongest support on film distribution and marketing in China.
As of now, two months after partnering with Sony, Wanda announced another acquisition for Dick Clark Productions, offering about $1 billion. Dick Clark Productions had produced many television shows and awards, including the Golden Globes and "So You Think You Can Dance." This acquisition marks Wanda entering the world of television production.
The series of intensive movement is causing lawmakers concern. They are worried that the company's decisions might have been made in favor of the Chinese communist party, which may perform a "foreign propaganda influence over American media." Traditionally, Chinese's cultural presence has not been very strong. So the government has made "enhancing China's soft power" as one of its priorities. The concerns seems logical especially when Wang Jian Lin is a businessman with a communist party background.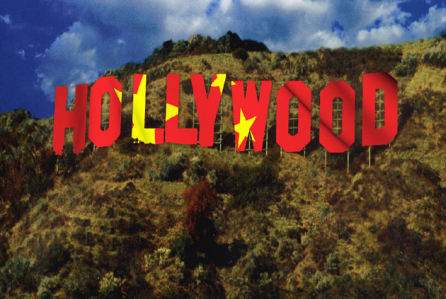 Wang Jianlin explained his business motivation at Wanda's L.A. Film Summit in October. "Chinese box office revenue has the potential to maintain an annual 15 percent growth for about a decade," Wang said. By acquiring American companies, he is not only bringing technology and talent back to China, but also opening up the market for the American content. Wang believes his investments will thus be beneficial. And if Hollywood wants a share of this giant market, it needs cooperation with Chinese companies, and it needs to have better understanding in Chinese audience.
Hollywood isn't the only place Wanda invests in. At the summit, Wang also encouraged Hollywood Filmmakers to come to Wanda's new movie studio in Qingdao, China. Said to be the largest movie studio in the world, the Qingdao Oriental Movie Metropolis is aiming to rival Hollywood. Situated on a 494-acre site, the studio complex costs Wanda $8.2 billion to build and will open in 2018.
Wanda is not the only one to invest in Hollywood. Other Chinese conglomerates, such as Alibaba and Tencent, have also expressed interest. On Monday, Oct.10, Alibaba announced a partnership between its subsidiary Alibaba Pictures and Steven Spielberg's Amblin. Earlier, Chinese internet giant Tencent and Hong Kong based information and communication technology company PCCW had also said they would invest $1.5 billion to STX Entertainment.
All those Chinese investments signal greater Chinese influence in Hollywood. However, by far Wanda seems to be the only one determined to enter the game as a main player. All together, Wanda has spent about $10 billion on investment in Hollywood, and certainly is willing to spend more to seal deals with Hollywood giants. Even for a man like Wang Jianlin, that's still a lot of money. Only one thing can be certain, that the entertainment industry has become one of Wanda's main strategic focuses. The company said it would become one of the five cultural enterprisers in the world by 2020, and it is keeping up with its ambitious vow.
Other Reference:
http://www.voachinese.com/a/wanda_purchasing_20120716/1405262.html
http://www.theepochtimes.com/n3/2089188-chinas-hollywood-takeover/?utm_expid=21082672-12.JPI1vw8-RKyYhrWpuuXhuA.0&utm_referrer=https%3A%2F%2Fwww.google.com%2F
Wanda's Legendary Buy Is Just the Beginning of China's Investment in Hollywood
http://yuleyingtang.baijia.baidu.com/article/649735
http://www.wsj.com/articles/chinas-dalian-wanda-buys-legendary-entertainment-for-3-5-billion-1452567251