Observation on Wechat Marketing:
The Next Monopoly of the Chinese Advertising Market
Yutai Han
Midterm Project for JOUR469
Professor Kahn
Oct/08/2017
It's amazing how much information an app can tell us about Chinese culture. Wechat, a social networking app developed by Tencent and first unveiled in 2011, is arguably, one of the most well known social media products in China. A TV commercial articulates the idea of Wechat as the only app you'll need over the course of a typical day in your life: wake up and check up on the social feed, use Wechat Pay to buy breakfast, read articles published on Wechat channels (where ads will show up in the form of video commercials, banners, and integrated promotions), work on Wechat while texting friends simultaneously, shop and pay with Wechat, play games with friends on Wechat, etc.
This is the modern Chinese life—a life fully realized online, and integrated seamlessly with the virtual structure of mobile social networking. In this dimension created by Wechat, the user's attention is attracted by new ways of integrated social advertising. Ads are placed using precise algorithms of user metadata so that the ad fits the needs of the user. Would it be the case that, because WeChat and Facebook are inherently social networking platforms that generate profit from their user data, and Facebook makes as much as six times profit from advertising than Tencent does through WeChat, does Wechat have the potential to outrun Baidu and Alibaba, and become the most powerful unicorn in the Chinese ad market?
One argument for that speculation is that Wechat has an enormous user base. With close to a billion monthly active users spending an average of 66 minutes everyday on the mobile App, Wechat has taken over both the work and social scene, replacing traditional communication methods such as email and messaging service in China. Tencent, its parent company, along with Baidu and Alibaba, together occupy over 60 percent of the total domestic advertising market in China, and are forecast to attract 15.5 percent of the global market in 2017, becoming the world's second largest market of its kind. Looking at Tencent specifically, its online advertising revenue increased 55 percent to roughly 10 billion yuan for the second quarter of 2017, while social advertising, which derives mainly from WeChat, grew by 61 percent to about 6 billion Yuan. Online advertising accounts for 18 percent of Tencent's total revenue. In comparison, Facebook has two billion monthly active users, and a profit of $9 billion. About 98 percent of Facebook's total revenue comes from advertising, according to Facebook's earnings report in the same quarter. It's fair to say, then, that Tencent still has potential for market growth in social advertising. Tencent's main source of revenue now comes from add-on services from video and mobile games, making 65 percent of its total revenue, which is not a surprising fact because one will see that a mobile game in the style of League of Legends, has gained popularity among the youth like a tropical storm. It was so popular that the official newspaper, People's Daily, criticized it for bewitching the youth and called for formal regulation.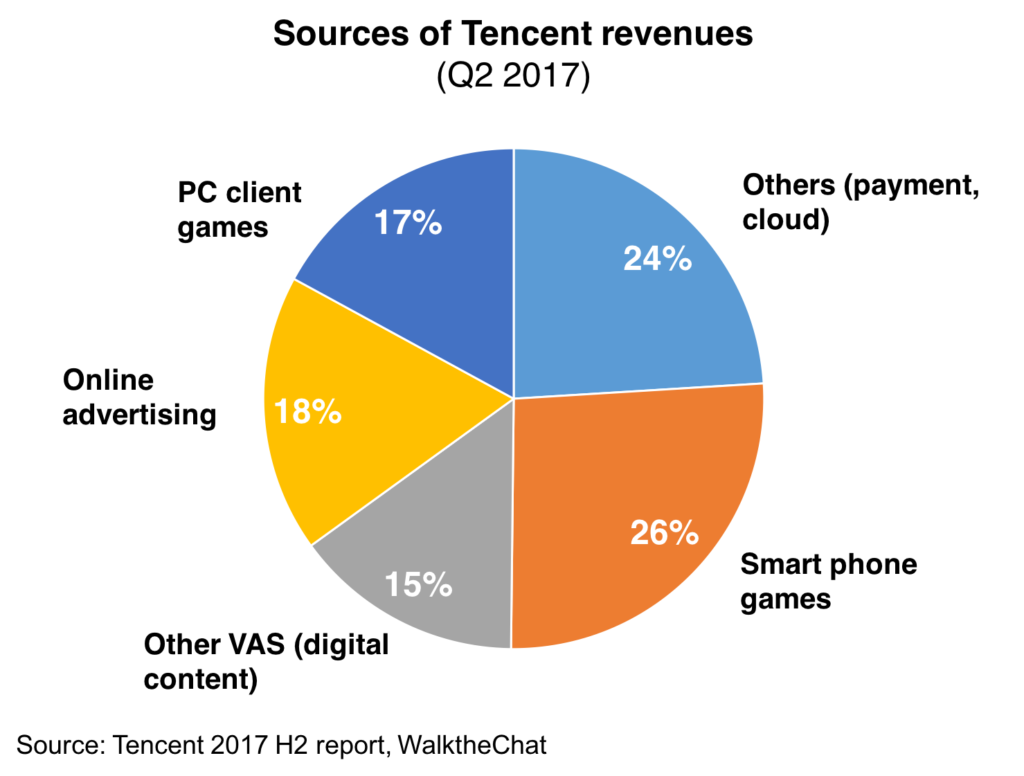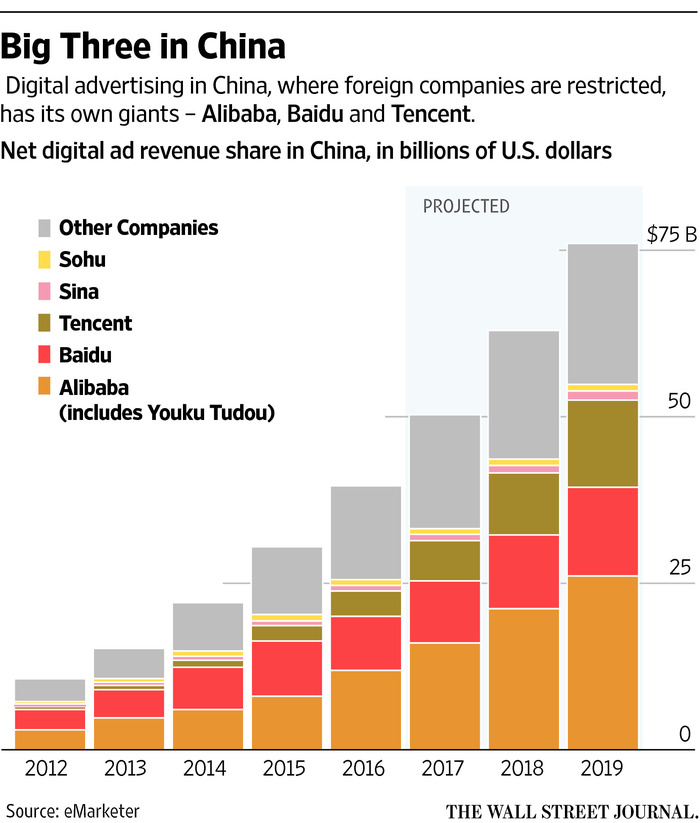 One can think of Tencent as a behemoth of products: Tencent videos is Netflix; WeChat is Facebook plus a prevalent and advanced mobile payment system, and there's Tencent games; VR/AR firm acquisitions, etc. However, despite numerous branches of organizations, WeChat is arguably the most important for Tencent. According to a behavioral study conducted by a Tencent think tank, 92 percent of the interviewees choose to pay with their phone. Convenience stores, e-commerce websites and restaurants are the primary scenes for mobile payments. Artificial Intelligence comes in to play to dig out the valuable data for more precise targeting. On the other hand, because Wechat is a behemoth of products, user tend to rely heavily on them for their daily activities. The users expect a reliable experience when they are using Wechat, to the extent that even a minor bug of the social feed could cause everyone to panic. To add to that panic is when there are too many ads appearing on the user's screen. This is perhaps why people think that WeChat has been unusually prudent in its advertising placement: too many ads appearing on a user's social media feed could degrade a user's experience. Wechat is only allowing one advertisement per day to appear on a user's social feed. Facebook's Instagram, has so many ads that I would lost count on the amount I see when scrolling down the screen. In addition, Instagram is rolling out methods that would me harder to discern whether the post is an advertisement recently. The ads on Instagram appear to be less professionally produced, and resembles the form of a totally innocent product you would see on your friend's feed. However, on Wechat, one can easily spot the difference between the ad and other posts. But sometimes because it's professionally tailored to attract attention, the audience might just click on it to see what happens. A friend could comment under the ad, or even talk to the company. This is part of an effort to establish the image of the brand.
(image source: https://blog.tacticrealtime.com/how-to-advertise-to-chinese-tourists)
The next reason is Wechat's self-claimed efficiency of targeting consumers through use of data generated from Tencent's other popular lines of internet products, such as Wechat Pay. One illuminative case happened recently when Wechat targets Chinese tourists traveling to foreign countries. According to the U.S. Travel Agency, Chinese residents took three million trips to the U.S. and spend $7,200 per trip, more than those of any other country. Travel exports to China were values at $35 billion, or 1.8 percent of U.S. GDP. $11 billion is related to education spending.
According to the South China Morning Post, Grace Yin, director of WeChat Pay's international operations, told the Rise technology conference, "We will first make WeChat Pay available for Chinese customers when they travel outside [China]," Yin said. "We want Chinese customers to enjoy the same services when they go abroad, so the surge in outbound travelers will be the first market WeChat Pay targets."
The National Holiday in China has just ended. According to an official report, the U.S. ranked number sixth in countries that have the most transaction using WeChat Pay. The marketing plan for WeChat looks like something like this: before a tourist even board the plane, WeChat can employ data to recognize that the user has searched for plane tickets inside WeChat and place ads by American brands to develop potential customer relationship. Partnering with Citcon, WeChat has also been promoting and installing mobile payment methods in the U.S. and starting in December, two of the Luxe Hotels in Los Angeles will be accepting payments via WeChat and Alipay, according to the LA Times.
"For the first time, we are making it possible for US brands to directly reach this audience through sophisticated targeting," Poshu Yeung, the company's vice-president of international business, said in a statement.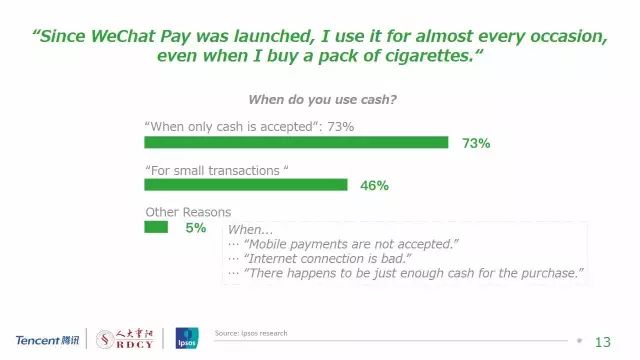 (image source: ChinaTechInsights.com)
What does he mean by "sophisticated targeting"? During its panel Advertising Week 2017, Steven Chang, Vice President of Tencent, introduced the "ONE Tencent" marketing philosophy, in which the key marketing insight is Tencent's integration of its services through bid data computation, AI, and cashless payment to help clients develop their brand.
"Collectively, Tencent's products form a 'connector' which is not just changing the way people live and think, but redefining the way brand communicates with consumers, " said Chang.
Here, WeChat functions as the bridge between the virtual experience at the core of advertising and the specific advertising appearing in a user's social media feed. WeChat is able to target different subgroups of users, using complicated algorithms that take into account a user's marital status, age group, and even the cellphone model that the user owns. Furthermore, the algorithm computes the influence factor between a possible consumer and their friends on WeChat and places the ad based on the possibility of clicking an ad, which in turn maximizes ROI (Return On Investment, a measurement of the efficiency of advertising budget).
This is very similar to Facebook's method of mining user data from "likes" on brand pages and posts. However, the fundamental difference is that WeChat was conceived for a consistently user-friendly mobile experience, and therefore has less ad space compared with that of Facebook. The advantage of this mobile-first design is that Tencent can successfully gain tons of users' data generated by their Wechat payment records. And because Wechat Pay is actually convenient and anyone with a smartphone could learn it in matter of a few seconds, it grows loyal customers that uses Wechat Pay on a daily basis. The data will then be used for ad targeting purposes, of course, which some may consider to be ethically problematic. But what if targeting methods can serve a good purpose to society? Isn't it the case that technology companies start with the intention to serve to some kind of common need? Then, what might the purpose be?
Adam Smith provides an important vision. "The great secret of education is to direct vanity to proper objects," wrote Adam Smith in The Theory of Moral Sentiments. In this sense, if used properly, sophisticated marketing methods could direct human vanity toward higher ideals in a consumerist culture. One possible way that would make big companies such as Tencent and Facebook look less evil is the understanding that it's the appetite of the consumer that they're merely serving. Advertising producers would often borrow elements from popular culture for inspiration, because popular culture is an indication of what most people would turn to after a day's work. Thus, the cycle of appetite and advertising is reflexive. Advertising is based on appetite, but the appetite is constructed by advertising in the first place and reinforced by unobtrusive and tailored advertisement.
We are seeing clever marketing examples on WeChat, such as Jo Malone London, which resulted in a 35 percent higher click rate and more than five times Return over Investment (ROI). The idea of the influencer is that people want to follow the hip. The fashion trend will be crafted by some carefully crafted identity, perfect in every way on social media. Instagram adopts more or less the same method to promote consumption. Now, through the use of data and influencers, the Jo Malone Valentine campaign did two things. First, it's able to target loyal customers to buy a more expensive fragrance box sets because it's Valentine's Day. Second, people who are likely interested will be directed to a basic unit of fragrance when they click on the link. The ad itself feels romantic and good to look at, especially if one has a date. Thus, the customer will first be lured to click on the link, and then they will check out the product, and read reviews. If an influencer endorses the product and gives it a good review, the customer will more likely to buy the product.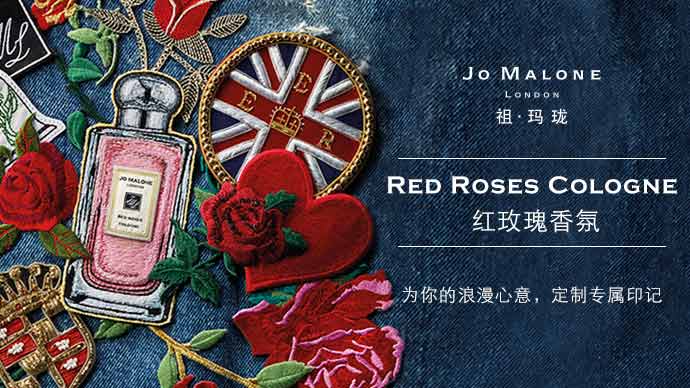 (source: https://ad.weixin.qq.com/case)
To sum up, WeChat has a strong potential to become the next monopoly of digital advertising in China, and further drawing the global advertising spending into China, as more tourists and the Westernized youngsters prove themselves to be the bread and butter of luxury consumption. What's more, as China's economy gradually shifts from industrial production and cheap labor, it will need another backbone to rely on, and that backbone will be the domestic consumers. As a result of this shift in national economic direction, more research money will be funded in search of better advertising returns and marketing methods. As a behemoth of products all serving the purpose of social networking, Tencent already has a foot forward in data-gathering and a golden weapon to use.