Have you ever heard of "Double 11?" Double 11, which is on November 11th, is well recognized as Bachelor's Day in China. However, during the past few years, it was given a new definition of shopping carnival by Alibaba Group, the company that recently went public with the largest IPO in history.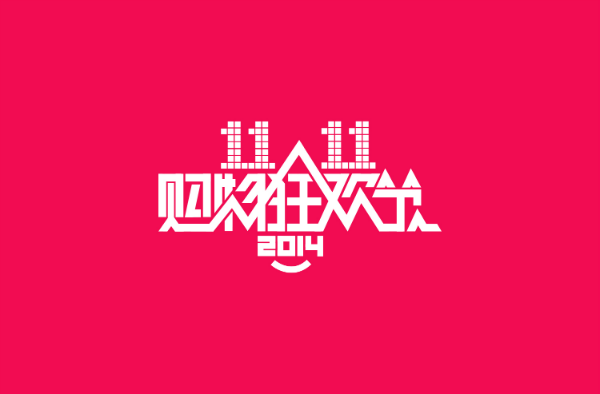 In 2009, Alibaba's B2C website, Tmall, started to offer flash sale and huge discounts on its various products. Although at first, Alibaba was just trying to take advantage of Bachelor's Day to generate hype over its event, it soon became a national celebration for online shopping websites. Now, e-commerce giants in China like Jindong and Amazon also joined Double 11. So did some brick-and-mortar retailers in China.
This year, Alibaba Group announced that it would implement the strategy of "Buying anything from anywhere" by providing huge discounts on certificated foreign products and offering free shipping service to overseas customers. Alibaba's unprecedented movement on the global market shows its determination to become an international e-commerce company. In addition, it's also a great opportunity for Alibaba to showcase its potential to the shareholders after its going public in New York.
Double 11 is the most important profit-generating moment for Tmall. Last year, Tmall created a one-day sales record of $ 5.7 billion on Double 11. You can hardly imagine how passionate people are towards Double 11. Usually, they add their favorites in shopping cart in advance, then when the time comes, all they need is to hit the purchase button and pay for it. Since hot items always run out so fast, some people even stay up until 00:00 a.m. in the morning in order to get the products they want. Moreover, retailers and logistic companies are also under high pressure of cooperating with Tmall to address customer service issues and the shipping of the goods.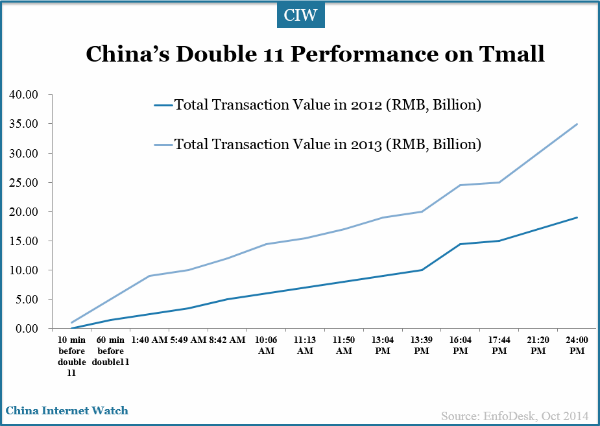 This year, Tmall's goal for the transaction value on Double 11 is expected to reach $8.16 billion. There are mainly two ways for Tmall to achieve the expectation. First, Tmall has been making efforts to attract international brands to open online stores under its website. Brands like Prada, Burberry, Estee Lauder, Costco and even Tesla opened flagship stores in Tmall, and are also going to join the celebration of Double 11 by providing cheaper price and faster logistics. For example, Costco will offer 50% discount for selected products on November 11th, 2014.
Secondly, CaiNiao, the logistic company owned by Alibaba, is expanding its business to the global market by cooperating with local postal service in over 200 countries, including America, Japan, Korea, Australia, New Zealand, Great Britain, France, Italy and Germany. By doing so, Tmall will be able to send goods to customers all over the world for free, which will absolutely attract more foreign buyers and overseas Chinese customers.
Now, although there is still two weeks before Double 11, Tmall and retailers, logistic companies have already begun preparing for the biggest promotion. If Tmall could hit the sales expectation again this year, the globalization of Alibaba will definitely be much more easier. After all, those shareholders in New York are always alert of signals like this.