Have you ever thought of Starbucks or Kate Spade as luxury brands? That's how Chinese people view them, however. If you are drinking Starbucks, you are classy. If you are carrying a Couch purse, you probably will draw the gaze of some housewives.
The tax burden of importing luxury goods (even Starbucks shown above) is extremely high in China compared with other countries. For example, a Kate Spade striped bag on sale is $99 but the price turns out to be more than $300 including taxes in China's outlets.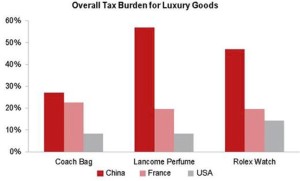 Interestingly, Chinese shoppers account for a third of global sales of luxury goods, but only a fifth of sales take place domestically.
The rest are purchases made abroad—either ordered from overseas websites, bought by Chinese tourists, or smuggled in by personal shoppers known as "Daigou".
The large price discrepancy inside China and outside China and the stereotype of foreign products with better quality gave a birth to a gray market existing among oversea students who fill their suitcases with luxury items and resell them back home in person or online. Why students? They have a legal identity and they want to relieve economic burden from their families.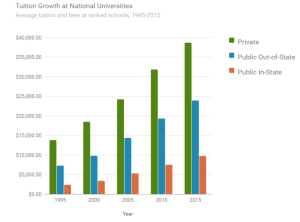 "It's really time consuming to be a student buyer but I really earned my living fee every month, said Xinhui Liu, a graduate of USC Viterbi School of Engineering. According to Xinhui, she earned modestly, with a 10% profit from the original price tag in the market. More often, the purchasing agents earn as high as 50%, but the price they give to their customer is still lower than the Chinese market price after taxation.
However, this gray market is getting squeezed. The import duty rate for importing luxury goods into China is 24.5%, the imported value added tax (VAT)is 17%. The new import tax policy released by the Chinese Ministry of Finance, the General Administration of Customs and the State Administration of Taxation came into effect on April 8.  According to the new tariff standard, Chinese tourists bringing international goods worth over 5,000 yuan ($ 748.5) are required to pay hefty tax. Moreover, they would be treated as smugglers if they carry suitcases full of luxury items as before.
In fear of year-by-year domestic demand flow toward foreign goods, Chinese government comes up with raising the import tax higher and higher. But by levying high taxes, it loses tax revenue when it is smuggled back in.
Moreover, my student buyer friends have already come up with methods to combat the increasing import taxes. "It has little impact on my business actually because I use more advanced shipping method now which included tax insurance."
The act discourages purchasing products internationally. Nonetheless, it stimulates domestic consumption sector, particularly for higher quality goods. China's economy has relied heavily on net trade compared with the United States.
Will it work? Probably not in the short time. China Consumer Confidence might also be able to tell a story. Understandably, it fluctuated during the past ten years with a peak around 2008 and plummeted in the following year due to the financial crisis. The monthly trend in 2016 shows that China Consumer Confidence goes down in April after the introduction of the new tax regime. In other words, people were not inclined to purchase during that period.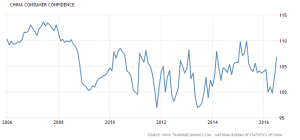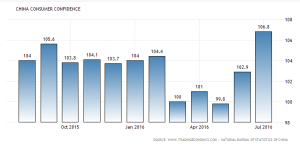 Although the new standard of tariff to import luxury goods might play a role in reforming Chinese industry, it's not enough. China Consumer Confidence rebounded later in June and July. People are still likely to purchase foreign goods for the sake of quality. Therefore, boosting domestic consumption requires more qualified domestic products combined with supportive policy.