Are U.S. banks too big to fail, or are they simply too big to break up?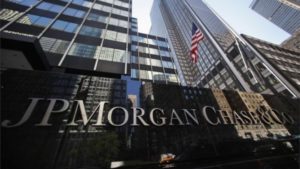 The economic crisis in 2008 revealed how financially unstable big banks can hold the entire global economy hostage. The concept of these banks being "Too Big To Fail," meaning a business has become so large that a government will provide assistance to prevent its failure to avoid a disastrous residual ripple effect throughout the economy, was integral during this time. The U.S. government disbursed over $700 billion to save companies like AIG that were on the verge of financial failure.
The tremendous monetary support that was necessary during 2008 increased government regulation of Wall Street significantly and set out to decrease the mammoth of preexisting too big to fail institutions. However, while increased regulation has been realized over the past decade since the crisis, too big to fail banks have not been cut down to size. Rather, the system has gotten even bigger. According to SNL Financial, JPMorgan Chase, the top performing bank in total assets, has seen its base increase to more than $2.5 trillion. Since the end of 2008, JPMorgan's deposit base alone has grown by over 29 percent. With such promising numbers, JPMorgan is considered to sit atop a list of banks that could threaten global stability.
JPMorgan, Wells Fargo, Citigroup and Bank of America, the so-called "Big Four" institutions, all show this same upward trend since 2008, with over $8.2 trillion in total assets, which is 154 percent more than re rest of the top 50 banks combined.
To avoid another round of unfavorable bailouts, financial watchdogs have been calling too big to fail banks to make themselves less risky by dividing up and adding significant capital to safeguard against losses. However, amid demands to break into smaller entities, top Goldman Sachs analyst Richard Ramsden claimed that the government's call to divide JPMorgan into two or four parts would greatly diminish value for shareholders.
According to an S&P Global Market Intelligence report, "if and when another crisis hits, the biggest players will be far larger than they were in the last crash." Still, approximately 75 percent of the 30 largest too big to fail banks are significantly bigger than a decade ago.
Conversely, government experts find the increase in banks' total assets promising. In her announcement resigning from the U.S. central bank, Janet Yellen wrote, "I am gratified that the financial system is much stronger than a decade ago, better able to withstand future bouts of instability."
This past June, the Treasury Department published several recommended changes to regulation intended to prevent "taxpayer-funded bailouts." The paper called for "eliminating regulation that fosters the creation… of too big to fail institutions" but offered to suggestions on how to alter those already present.
Only time will tell whether the maintained presence of too big to fail institutions will hurt or benefit the U.S. and global economy.