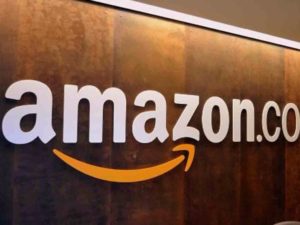 Do you remember where you were on June 12, 2017? I certainly do; I was riding a very delayed 1 train on the New York City Subway Red Line to the 59th Street stop just two blocks from my office. With the fear of being late to work driving my actions, I omitted my morning coffee from Starbucks and ran to the 9th floor of my building. I was greeted by a too-quiet office in which each one of my co-workers' eyes were glued to the television screens playing CNBC. The bold chyron stating, "Amazon to Acquire Whole Foods" at the bottom of the screen silenced me faster than I could regain my breath.
The implied monopoly of Amazon's takeover of Whole Foods provides a tremendous threat to brick-and-mortar retailers. Following the announcement that Amazon was buying the mega health food chain, stock prices of top grocery stores all declined. Shares of Kroger, the parent company of Ralphs and Food4Less supermarket chains, were down 14.41% to $21.02. Target and Costco shares fell 9.7% to $50.08 and 6.83% to $167.77 respectively.
Meanwhile, thousands of Whole Foods employees began to ponder whether Amazon's inclination for automation would result in their jobs being replaced by robots.  Amazon's ability to cause such a resounding effect on the stock market after the announcement of a proposed acquisition, while simultaneously intimidating suppliers and competitors, highlight's their dominance in the economy.
Wall Street Investors are placing large wagers that Amazon and the new fast fashion trend will knock out numerous stores in the next months and years to come.
Traditionally, the retail industry has been admonished by the stock market. This assertion is supported by Bespoke Investment Group's stats on the average percentage of shares that investors are shorting, or essentially betting against. Fortunately for investors and unfortunately for retail companies and employees, this retail short sale has been a winning trade.
Insipid sales stemming from low investor confidence has resulted in hundreds of store closures, bankruptcies, and countless layoffs. On average, 15.6% of shares among retailers are being shorted, which, by the Street's standards, is very high.
The investors of Wall Street are not the only demographic to blame, as many Americans favor the ease and hassle-free experience of online shopping as opposed to taking trips to local malls. Meanwhile, the brick-and-mortar stores that have survived are struggling to compete with fast fashion-modeled stores like H&M and Zara. Due to this blatant shift in consumer behavior, Wall Street experts have grown exceptionally bearish when it comes to investing in multiline retailers, including general merchandise chains like Kohls and department stores like Macy's.
The impending apocalypse for the brick-and-mortar stores isn't here just yet, though. Some retail giants have maintained their dominance in the industry; take Best Buy, for example. Many consumers and investors alike feared the Technology and Electronics chain would be quickly overpowered by Amazon; however, Best Buy's stock is up 37% and is actually outperforming the online shopping megastore.