It is obvious that the tragic event of Hurricane Harvey has left thousands of families devastated, as it has destroyed billions of dollars' worth of homes and properties. What is not so obvious, however, is the effect it will have on the U.S. economy. Although it is extremely difficult to accurately predict the impact a hurricane such as Harvey will have on the economy, economists are breaking down the impact by economic indicators.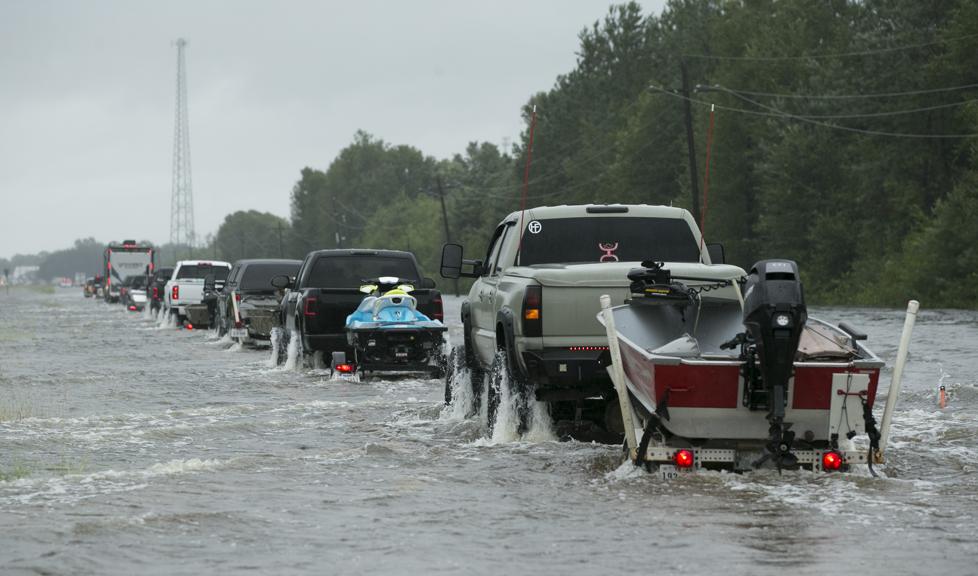 According to the Commerce Department's Bureau of Economic Analysis, Texas accounted for 8% of the total U.S. economic output with a GDP of $1.5 trillion in 2016. The cost of the hurricane is estimated to be somewhere between $70 to $100 billion.
Inflation is an important indicator of Harvey's impact, exemplifies through the increase of gas prices in Houston. According to the AAA, the average gas price has increased from $2.35 to $2.66 a gallon. This number is expected to continue to increase more before settling down. The increase in inflation will have its own impact on consumer spending, forcing people to spend less money on secondary items.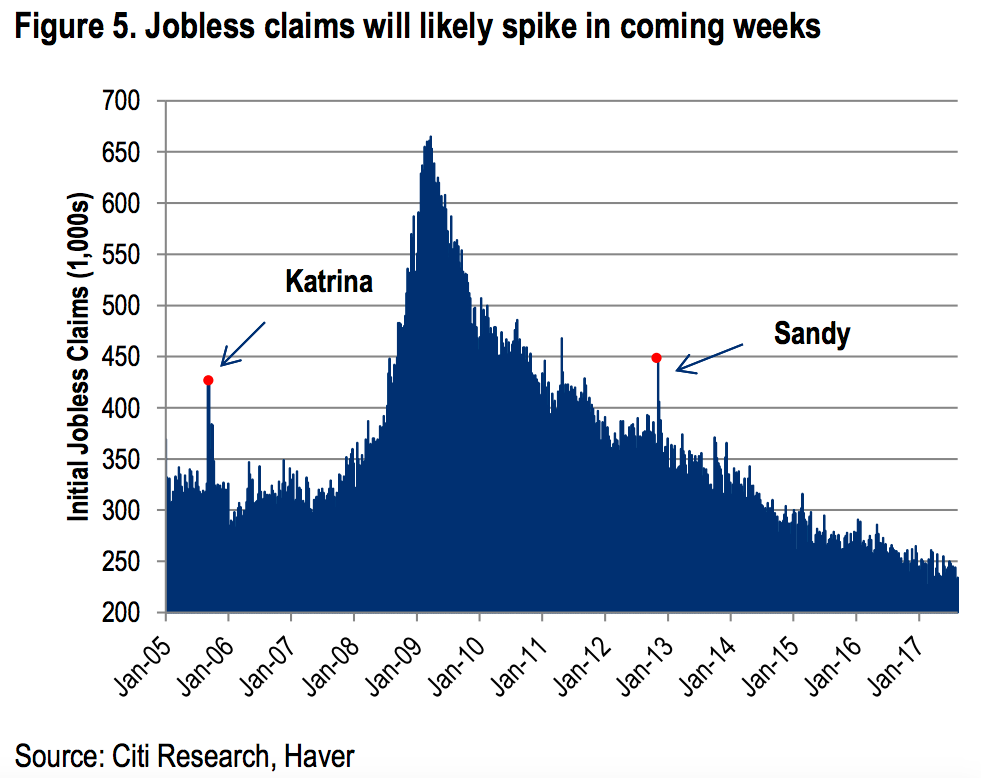 Hurricane Harvey is expected to have an impact on initial jobless claims, or people filing for unemployment for the first time. Historically, we have seen an increase in claims about 2 weeks after a massive hurricane, such as Katrina in 2005 and Sandy in 2012. This could account for all the people who lost their jobs because of companies shutting down or working part time due to weather conditions.
However, at a more macro level, Harvey's impact on the economy may not be as bad as it sounds. According to Goldman Sachs, the rebuilding of homes and properties in the future could possibly offset the damage done to the overall economy. Although in the short run it may seem harmful, in the long run, properties are going to require rebuilding. This will motivate construction companies and their workers to migrate to Houston for job opportunities.
It has only been a few weeks since the hurricane struck Houston, therefore only allowing room for predictions about the future of its economy. It will be interesting to see how the impact of this hurricane will compare to other historical hurricanes in the past. Will Harvey be the costliest? Will it have a larger negative impact on the economy, or will rebuilding efforts balance it out? We have yet to find out.
References:
http://www.foxbusiness.com/features/2017/09/07/how-hurricane-harvey-will-ripple-through-u-s-economy.html
http://www.businessinsider.com/hurricane-harvey-economic-impact-2017-8/#the-cost-of-harvey-1