It's no new, news that video games and their accompanying systems are cheaper than ever. A case study by IGN found that when accounting for inflation, video games in the modern era are certainly more cheaper than in the past. A $50 PS2 game in 2005 is worth $60 today and more drastically a $70 Nintendo 64 cartridge is worth approximately $100. However, while games can be seen as significantly cheaper in today's era, the expenses for creating video games has certainly gone up.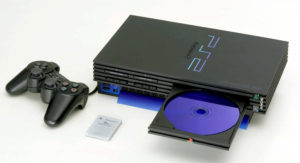 A leaked development contract for 2014's Destiny outlined budgetary payments of $140 million dollars.
The above represents just one game of dozens that are released throughout the year. When looking at the 2017 release calendar, at least two AAA games were released between January and December, all of them carrying comparable budgets.
While games have become undeniably cheaper when accounting for inflation, publishers still find themselves in need of money past the initial $60 entry fee.
Several years ago publishers began to offer content post-launch to increase longevity. Much of the content amounted to scrapped ideas for maps, weapons, and characters. Simply not purchasing the content carried no negative results.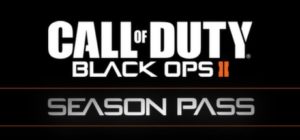 In the years following publisher tactics have become more aggressive. Season passes as they are titled simply aren't profitable given the nature of multiple releases a month. Console games have since taken on an approach seen in mobile gaming in which in-game purchases are encouraged to receive immediate benefits.
Much of these micro-transactions involve in-game currency which can be used to purchase items such as collectibles or cosmetics. Scaling from as low as a few bucks to as much as over $100 real dollars, these transactions aren't necessary and can be completely ignored. For publishers, they are a lucrative opportunity to generate serious cash-flow. For example, Take-Two Interactive which is responsible for the Grand Theft Auto series reported in August nearly $500 million in profits from their in-game currency in just three months time.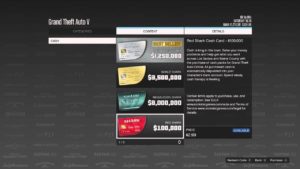 Electronic Arts which became the exclusive publisher for Star Wars video games after Disney acquired the Star Wars IP for the paltry sum of just over $4 billion has released two titles in the years since.
In 2015 to coincide with the release of The Force Awakens, EA released Star Wars: Battlefront, a reimagining of the popular series on the Playstation 2 era of consoles. The game was reviewed well, however, sorely lacked content. Many maps and characters were held from release and were bundled part of the Season Pass which retailed at a whopping $50, nearly 90% of the cost of the base game.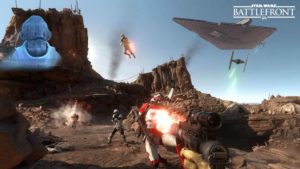 Many fans at the onset of the release felt slighted. Eventually, EA discounted the base game within weeks of release to bring up the total cost to around what the base game originally was selling for. The game was reported to have sold-through 14 million copies in one year's time.
Two year's later and EA has released its sequel. It has more maps, more modes, and more characters. Downloadable content was even revealed to be free.
In place of a customary season pass, the game instead launched rife with mobile-esque micro-transactions transactions, however, unlike other games that offer pure cosmetics, these micro-transactions offered actual statistical advantages for players who chose to put down real money.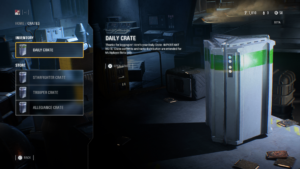 The problem runs much deeper than that. These in-game advantages are tied behind loot boxes. These boxes are entirely random and purchasing one does not have any guarantees. While they do carry the possibility of obtaining an in-game advantage item, it is entirely possible that a player receives purely cosmetic bonuses such as emotes.
Granted, these boxes also vary in cost with the most expensive of the bunch all but ensuring some sort of advantage. Those who wish not to participate in such practices are essentially left behind. More so, those do participate can come up empty handed much like real-life gambling.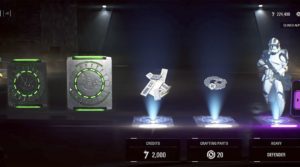 The ensuing backlash from fans over their predatory nature and construction of an uneven playing ground forced EA to remove them for the time being, however, since then many have wondered whether such boxes should be made available at all.
In the time since then the Belgium Gaming Commission announced that it has opened a case in regards to these boxes and their slot machine like nature. Because players are unaware of what is inside, many are linking it to gambling. When spinning a slot machine, it is unknown what you'll win if anything. In Belgium, companies involved with gambling are required to have a license in order to operate. More so, minors and those suffering from addiction are forbidden to play.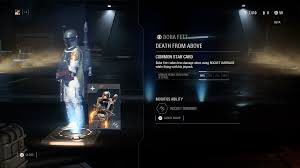 In China steps have already been taken in response to these practices. In March, developers of games featuring random loot boxes are required to reveal the odds of players receiving specific items. In one instance a rare item in free-to-play title Dota 2 has a mere 2% chance of appearing when players pay for one such box.
It has been reported, however, that it is only required for the Chinese version of the game to release such odds and it's entirely possible that developers could boost drop rates in China in order to save face. Still, it is the first actual step in an effort to make consumers aware of what lies inside these boxes and potentially put these practices away for good.
In the time since this fiasco, EA's stock has dropped 2,5% as of Friday, the release date of Battlefront II. In the entire month of November, it has seen its stock dip by 7% overall.
It remains to be seen where the company goes from here. They are stuck in a terrible predicament. The development of Battlefront II required three entirely different studios to complete the game which certainly wasn't cheap. Throw in an aggressive marketing campaign and other costs and the game rivals the financial commitment of its movie brethren.
Star Wars itself is a large IP and while it would be easy to offer pure cosmetic bonuses in place of in-game advantages, that simply cannot be allowed. Each cosmetic variation would have to be approved by Disney and Lucasfilm and because Darth Vader has already been established to look a certain way, it is almost impossible to imagine some variation being allowed. As with such to help recoup costs from such an expensive development, this is almost the only logical way to do so, however, at the expense of players.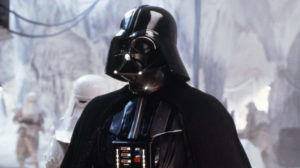 With the game releasing so close to another mainline Star Wars film, these boxes will have to be on hold for the time being. Disney won't allow negative press to impact the release of The Last Jedi. In the time following the release, players will move past the game and the money that could have been made will be for naught. At that point the studio finds themselves at a loss, and potentially losing a huge IP.
Not only does this tale have future implications on the Star Wars video game franchise, but on gaming as a whole. If said boxes are considered gambling, than other huge franchises such as Call of Duty will find themselves in a similar predicament. At that point will games leave behind their cheap nature in favor of a higher upfront cost? All of this will be seen in the coming months and years.
References:
http://www.gameinformer.com/b/news/archive/2016/10/10/2017-video-game-release-schedule.aspx
https://kotaku.com/how-much-does-it-cost-to-make-a-big-video-game-1501413649
http://www.ign.com/articles/2013/10/15/the-real-cost-of-gaming-inflation-time-and-purchasing-power
http://www.ign.com/articles/2016/05/10/star-wars-battlefront-sales-top-14-million
https://www.theverge.com/2015/10/12/9512397/star-wars-battlefront-dlc-season-pass
https://www.gamespot.com/articles/gta-5s-online-mode-has-generated-half-a-billion-do/1100-6438765/
https://www.engadget.com/2017/08/03/gta-online-take-two-earnings/
https://www.theverge.com/2017/5/2/15517962/china-new-law-dota-league-of-legends-odds-loot-box-random
https://www.pcgamesn.com/dota-2/dota-2-treasures-china
http://money.cnn.com/2017/11/16/technology/battlefront-ii-star-wars-game-ea-costs/index.html
https://www.gamespot.com/articles/ea-stock-price-drops-after-star-wars-battlefront-2/1100-6455080/