When the "Moneyball" revolution occurred in baseball the ideas it posited spread rapidly to other sports. You could see a revolution of numbers-based analytical analysis and other financial-market principles dictating the actions of a team taking place in just about every American sport. In the NBA it manifested itself quickly in both the growth of analytics and a more market-based approach to team building strategy. Michael Lewis, author of Moneyball, even wrote an article for the New York Times focusing on the unseen value of NBA player Shane Battier.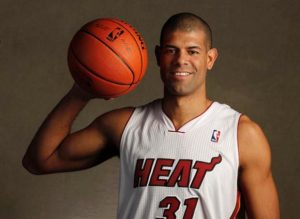 Among the many ideas that Billy Beane's A's teams popularized was finding market inefficiencies in the league that you could identify though statistical analysis, and then exploit those insights for your team's benefit. Basically, you want to find an aspect of team building that no one else is seeing, or is seeing incorrectly, and then you're gonna make a move that counters the logic everyone else is working under. In a league like the NBA, where everyone works under the restraints of the salary cap, these small advantages of thinking make a massive difference in terms of results.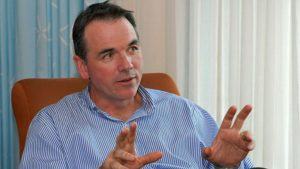 Photo Credit: Phelan M. Ebenhack
One way that teams find these advantages is through identifying "undervalued assets" or players that many teams in the league do not want because they see them as ineffective, but the astute manager sees how these players can be developed and utilized in the proper role to succeed for their teams.
I spoke to a friend who works in asset management for a private hedge fund. He told me that he was struggling with the challenges of the work. He told me that the most difficult part to figure out was that everyone in the industry is working off the same pool of information, or that's how it's "supposed" to be anyway, and that he had to figure out what everyone else was thinking, and then find a different angle of investment in order to make money. In a competitive environment where everyone's jobs are dictated by the returns they create the stress this causes is palpable, even when you're just talking to someone about it.
The same principles apply to personnel professionals in the NBA. Everyone has access to the same information, or at least they should in theory, on the players available to sign, trade or draft, and it's these people are judged based on their returns i.e. win totals and in-game attendance. As everyone has become more attuned to league-wide trends, it becomes more difficult to find the asset that other teams are undervaluing, and thus the market becomes more competitive. As Patrick Minton of Sportsstudies.net says, "It's one thing to have a ton of data. It is entirely another thing to know what to do with it."
The San Antonio Spurs, under head coach Gregg Popovich and general manager RC Buford, have operated successfully this way for years. They brought many players in from Europe and South America to play for them, when many other teams had decided most players from abroad could not thrive in the NBA. The Spurs exploited the rest of the league's lack of knowledge of these talent pools. That combined with superstar Tim Duncan helped them win five NBA championships and win the most games of any NBA team since 1996.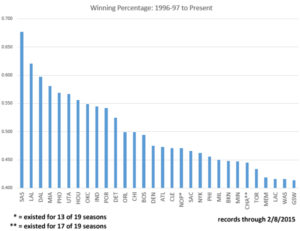 Source: Sports Illustrated
Daryl Morey, the GM of the Rockets and one of the biggest proponents of NBA "moneyball" principles, popularized the idea of amassing assets to package in trades for star players. A risky move because the trade may never come, and players don't often appreciate being treated like a stock in your portfolio, but it worked when he attained superstar James Harden in a trade with the Oklahoma City Thunder.
These strategies show the value in having the intuitive ability to see the landscape of conventional thinking, but then have the courage to make the counter-intuitive move in order to exploit it. Much like in the financial markets if you go with the conventional logic, then you limit the margin on the returns you can generate. These assets are not easy to identify, and with the increasing amount of information at team's disposal it's becoming more difficult by the day.