The rise and fall of GoPro is a story other technology companies should be looking at when thinking about going public on the stock market. With an innovative company like GoPro, it seemed like a great next move and expand their business model, however, they might be regretting it now. Companies like GoPro and Twitter are having a hard time diversifying their products and gaining a consumer base, making it hard on investors to stay confident in their products. In its IPO filing in 2014, GoPro admitted that they depend on the sales of their products to capture profits for their company. Let this be a cautionary tale for those who want to become a publicly traded company or for those investing in a stock they may believe in.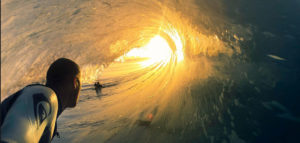 Surfline.com
GoPro is an American company that produces versatile, portable high-definition cameras used for action videos and photography. In 2002, Nick Woodman founded the company after going on a surf trip to Australia and failing to capture quality action photos while surfing. As the company developed, so did the camera software and eventually, digital and video cameras were installed. GoPro made the decision to go public in order to become a larger media company and generate additional revenue from their camera products. On June 25, 2014, GoPro became a publicly traded company on the NASDAQ where their price per share was sold at $24. That day, they sold over 17.8 million shares of GoPro stock.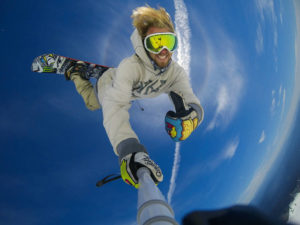 GoPro Official Website
Since their IPO, their share price quadrupled in the course of three months and things were on-track for success. On September 24, 2014 GoPro released their camera, Hero 4 causing their stocks and investor confidence to rise in the brand and their price per share jumped from 72.88 to 78.46. At its highest, GoPro was trading for $98.
However, some investors were soured when CEO Nick Woodman sold shares of GoPro stocks for his new charity, the Jill +Nicholas Woodman Foundation, and gave 5.8 million shares to their charity, causing the share price to decrease by seven percent. Although the shares were taken came directly from Woodman's holdings, which was comprised of 52.4 million shares at the time of GoPro's IPO, the company created more shares for the charity as well. This was especially alarming because GoPro's lockup period expired in late November 2014. After the lockup ended, GoPro managers and directors can start selling shares, but not before then. This caused investor confidence to lower because they thought Woodman was signaling the stock's high price was too extreme by selling off his shares in October.
Jump to two years later after a tumultuous year after becoming a publicly traded company, where their share price is around $10—quite a different company than two years prior. This fall from grace has happened because investors simply don't like the stock and that's because slumming sales. In 2015, their price fluctuated but had a sharp decline in July, where they plummeted to $60 per share. Because GoPro technically sells hardware, they cannot have a high operating margin, especially when their growth is expected to slow. GoPro is projected to generate $2.1 billion in 2017, when its actual revenue of 2015 was around $1.93 million—not a big increase year-over-year. 

Yahoo Finance
However, today with a share price of around $10, maybe some investors are too hard on GoPro and their sales, they may be able to turn it around. Although the company faces competition and is having a hard time expanding its consumer base, but people who have the product love it. GoPro now has a Karma drone in the works, which could life the company up. Everybody loves a comeback story and this is an opportunity for GoPro to reinvigorate stockholder confidence and gain a new segment of customers.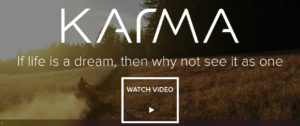 GoPro