It's no new news that California is experiencing a housing crisis. Just how bad the crisis is might surprise you.
The San Jose Mercury News published an in-depth investigation into the current crisis and finally answered the question: "What gives?" and most importantly "What's next?"
Home ownership in California is at an all-time low since World War II. The average home price is 2.5 times higher than the average price nationally. With a median cost of around $437,000 more and more people are choosing to rent instead of buy.
While renting may seem like the better option it still takes a toll on residents as nearly 70 percent of poor Californians see most of their paychecks go to constantly rising rent. Couple the cost of rent with student loan debt and you have a crisis.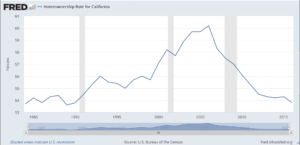 It can be said that while rent is infinitely more expensive in California than other places, residents are still getting paid more. This is indeed true, however, hidden within the truth is the fact that income has not kept pace with rising home costs.
This large income inequality has led many to move out of California, namely those living on the poverty line. From 2000-2015 800,000 residents have moved out of California to other states including Texas. The average income for the thousands that left in 2007 was $50,000.
Those who choose to tough it out and stay in California often become homeless. Between 2015 and 2016, California saw an uptick in homelessness of about 2,400 people. Housing data website, Zillow estimates that a 5% rent increase in Los Angeles would result in an additional 2,000 homeless people. So far rent has increased 4%.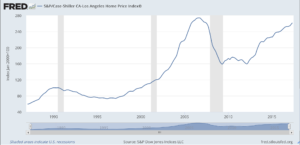 The study found that such a crisis has large repercussions on the economy as a whole. The McKinsey Global Institute found such crisis cost the economy between $143 billion and $233 billion annually.
So how can California fix its problem before the bubble bursts? The state will once again tackle its long-awaited housing package again this month. While help may be on the way it won't fix the problem entirely. According to the Legislative Analysts Office, helping the 1.7 million poorest residents would cost around $15 billion at the very least. The Los Angeles times estimates that of the three bills being considered only 25% of that estimation would be provided.