Washing machines are a common figure in nearly every household. They're bought by many, are made by an array of manufacturers and sold at a variety of retailers. While most people think about the features and prices of various washing machines, they never often think about where those machines come from. In comes the latest challenge for President Donald Trump.
In the last several years washing machines have traditionally been sold by three brands: Whirlpool, LG, and Samsung.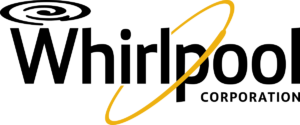 Whirlpool, a U.S. based company employs thousands of factory workers in areas such as Clyde, Ohio. As most manufacturing jobs have shrunk nationwide, Whirlpool has endured and in some instances thrived. They brought back factory operations from Mexico and Germany and even absorbed regional competitors such as Maytag according to the Los Angeles Times.
But, Whirlpool was not prepared for the competition that would arise from foreign competitors, LG and Samsung, both centered in South Korea. The two companies in recent years allegedly committed foul trade moves including trade dumping. This would lead Whirlpool to file a rare trade complaint against them. While LG and Samsung have been accused of dumping products at extremely low prices, the complaint targets their choice in moving plants to different countries to avoid paying duties the United States has imposed.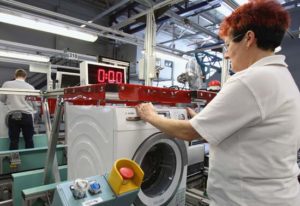 In early October, the United States International Trade Commission voted 4-0 to review the complaint and determine possible next steps.The Los Angeles Times reports that an independent panel will consider protectionist policies to recommend to Trump. Trump who in the past has gone on record to support protectionist policies in order to protect American businesses now must decide if such policies are necessary to protect Whirlpool.
The president has the authority to enact wide sweeping barriers in order to protect American businesses in the event that they were harmed by the activity of overseas competitors.
TraQline estimates that Whirlpool went from a 22.6 percent market share in 2008 to just 17.4 percent by mid 2017. Meanwhile, LG and Samsung have seen their market shares in the washing machine department grow. LG grew from 12.6 percent to 16.2 percent in that same time period. Samsung experienced the most drastic increase going from a mere 1.7 percent share to nearly 20 percent.
However, the issue is not black and white. Such wide sweeping tariffs if enacted, can go on to have ripple effects in the job industry, something Trump has also gone on record to promoting. "I'll be the greatest jobs producer that God ever created," said Trump in a January speech.
https://twitter.com/MashableNews/status/819223281207083009
Both manufacturers have announced plans to build factories in the United States. LG announced in February it would build a $250 million washing machine factory in Tennessee that would create 600 jobs. In June, Samsung announced plans for a $380 million factory in South Carolina that would be dedicated to building home appliances of which washing machines will be part of.
This would not be the first time that the United States government has had a battle between washing machine manufacturers. In 2013, under the Obama administration, the Times reported that the United States imposed duties on South Korea and Mexico for similar reasons. More so, in early 2017 similar duties were imposed on China. Whirlpool alleges that business had moved to China after 2013. Now the company is alleging that Vietnam and Thailand are home to manufacturing plants.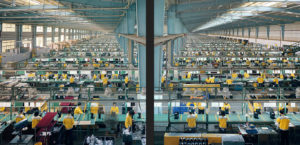 The committee must send their recommendations by December 4 and any type of action taken by Trump will undeniably be challenged by the World Trade Organization. The WTO in 2003 struck against steel tariffs imposed by President George W. Bush in a case that closely resembles this one.
This isn't the only situation regarding protectionist policies that Trump is dealing with. He is also considering steel tariffs similar to Bush while also researching intellectual property protection from Chinese incursions.
Nonetheless, the president finds himself in another sticky situation. Both jobs and trade were focal points of his campaign and any one action taken on either side can have damaging effects on the other. It will be interesting to see where the war on washing machines goes from here. The silver lining is that disputes such as this are part of many that the WTO deals with and a firm answer could take years.
Sources:
http://latimes.com/business/la-na-ohio-trade-battle-20171005-story.html
http://money.cnn.com/2017/10/06/news/whirlpool-samsung-us-south-korea-trade/index.html