Sitting in a modest dining room of a cozy house suburban in Irvine, California, Michael Kwok looked worried while typing his personal information to book a ticket from Los Angeles to Guangzhou, China.
This 67-year-old emigrated from Hong Kong to the United States four decades ago. This time his visiting China, however, was not a simple homecoming. He was going to take care of the business he has been developing for three years: helping the wealthy Chinese people to obtain permanent U.S. residency.
Kwok's business went well for the past three years. Bad news came the August 2014: the U.S. Department of State shut down the access for Chinese to apply the permanent residency through making investment. Terrified and flurried, Kwok's potential customers urged him to go China to work on a strategy.
"I don't worry about losing new customers; there are always rich people who want the U.S. Green Cards," said Kwok. "The thing I worry about is I don't know what time the application will re-open and when I can get my business back going."
---
The Employment-Based Fifth preference, also known as EB-5, is the way Kwok helps his rich Chinese customers get U.S. green cards. It is a federal program that allows foreigners to speed through the complicated immigration process, for a price. With an investment of $500,000 in a U.S.-based enterprise that creates at least 10 jobs in a rural area or a community with a high unemployment rate, applicants are eligible to get special visas that put them on a faster track to becoming permanent residents of the States.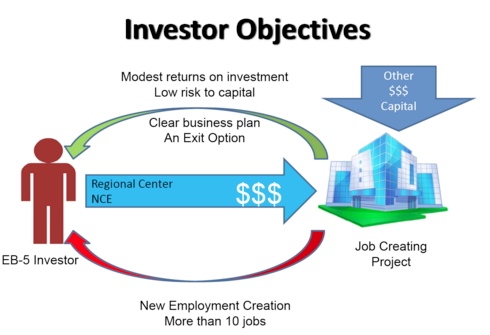 The EB-5 visa remains a niche program within the U.S's massive immigration system: only about 10,000 visas are issues annually. But applications have significantly increased since 2006 as financial challenged towns and organizations have begun to aggressively promote different programs to attract wealthy foreigners.
China, as the fastest developing capital source, featured with a skyrocketed number as EB-5 applicants. According to the statistics from the U.S. Department of State, as of fiscal year 2012, the number of Mainland born Chinese EB-5 applicants was 6,124, making nearly 80 percent of the total.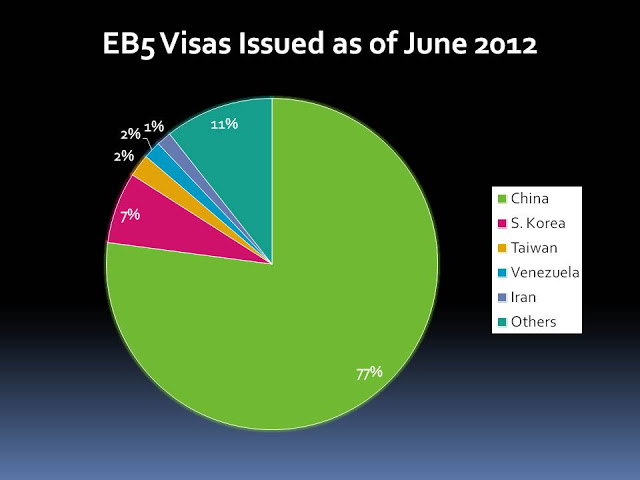 The investment doesn't make the tedious application process easier. A large number of applications and the confusions of applying create the demand for the specialized agents. Kwok, as many others who see the advantages of the EB-5 application business, jumps in with full service provided. Agents work with immigration attorneys, local realtors and even travel agencies to make an easier process for their clients. The charge for this service is not small: agent usually takes about an extra 10 percent of the investment, roughly $50,000, as a service fee.
In the niche yet profitable business, Kwok has found his competing strategy. This retired businessman has more than 30 years' of experience dealing with U.S. – China tile trade; and he has the list of the rich names in the towns of Guangdong Province of China. Each year, he dealt with an average of 20 clients.
More and more people heard about Kwok from friends and join in the EB-5 applications; nevertheless, the amount of visas being issued stays the same. The Mainland Chinese application number increased so dramatically that on August 24, 2014, the U.S. Dept. of State blocked any addition Chinese from applying EB-5 visas for the reminder of the fiscal year 2014; this is the first time ever in EB-5's 24-year history.
---
Launched in 1990, EB-5 is designed as a way to boost the economy and create job opportunities. In 2002, the EB-5 Regional Center Program came up. The regional centers are designed be boost the local economy by partially or completely using the EB-5 investors' money.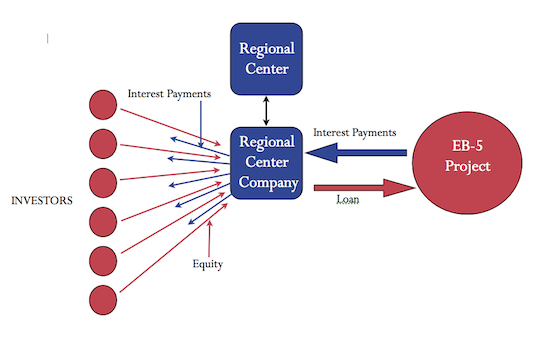 Starting with only a handful in 2003, the number of Regional Centers grew to approximately 30 as of January 2009. As of Oct. 2014, there are 768 designated regional centers, with California ranking the No.1 with 146 projects existing, according to the data from U.S. citizenship and Immigration Service.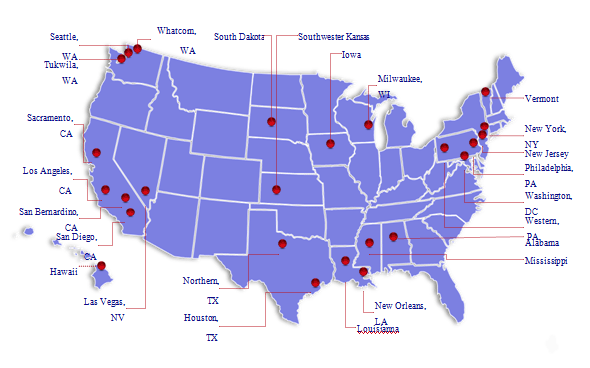 The EB-5 money has sponsored projects across California. In Pomona, EB-5 funds are here you need a past tense verb used to build the Ranch Plaza, a 350,000 square feet of retail space and 350,000 square feet of office space. In San Bernardino, the city is tapping EB-5 funds to redevelop its downtown theater district. The new construction around L.A. Live, the Marriot Courtyard and Residence Inn, were also partially sponsored by the EB-5 funds.
The success of EB-5 regional centers is not only relying on the investment; the local economy plays a bigger role. Sometimes even worse, some poorly designed centers will fail and be kicked out from the EB-5 programs, with no green cards and no investment return for the investors. The regional centers in El Monte, California was expelled from the U.S. Immigration Service list in 2010 because it was not able to provide the kind of economy development the center was certified to do at the beginning.
Nevertheless, the risk of the project failure will always remain. According to USCIS, 42 percent of past investors received permanent visas. As Bloomberg reported, fewer than 10 percent of EB-5 pools seeking money today may succeed in getting participants both green cards and their cash back.
Alejandro Mayorkas, director of USCIS, said to Bloomberg that: "Our approval of a particular petition doesn't mean that their investment is a good one; we don't really get into the business models."
On the other hand, some EB-5 applicants even don't know what kind of EB-5 regional centers they are directly involved; they will let a company to take care of their investment. The 45-year-old Mr. Hu, one of the Kwok's clients who lives in Arcadia, California with his family now, was been told that a company named OMB Regional Center LLC was taking care of the his $500,000 EB-5 investment. He never knew the OMB was actually based in Chicago, Illinois, and neither did he know where his EB-5 investment money went.
"I don't speak English, so it is really a challenge for me to step out of the Asian community in the U.S." Hu said in Chinese. "My agent Mr. Kwok told me the money is safe and I trust him."
---
For Kwok, EB-5 investors are different. They are not the old kind of Chinese immigrants who get help from their family members and stuck in Chinatown.
"Some of my clients bought some small pieces of lands to build houses and make money. Some of them just don't want to do anything," he continued, describing his clients: "they just stay in California and enjoy life."
A latest research conducted by Hurun Research Center pointed out that 64 percent of the Chinese millionaires have been migrated or preparing to change nationalities to other countries. The United States has been the most popular immigration destination over the past 5 years.
At the first day of October 2014, a new 10,000 quotas for the fiscal year 2015's EB-5 applications opened. Mainland Chinese were still on the qualified list, with no further restrictions.
Kwok received a phone call from Chongqing, China almost the midnight of the same day: a new client was asking about the new round of EB-5 application and thinking about hiring his as the agent.
For people who apply the U.S. permanent residency under EB-5, the tensions around this niche program will never disappear: the fear of getting involved of fraud; the anxiety of no access to apply; and so forth. But the investment flow and the desire to migrate to the U.S. are hard to stop.
"The government should expand the numbers for application and assist the applicants with a smooth application process," said Kwok. "No matter what, it is a good thing to the U.S. with more investment coming in and a lower unemployment rate."