Jiahong Tan, a 50-year-old engineer in the medical device industry, when leaving China twelve years ago to pursue his career in America, never thought that he would come back to China someday. However, he is back, quitting his principal engineer position in Johnson & Johnson America and working for a much smaller domestic medical device company, "Shanghai MicroPort Medical Device Co, Ltd."
The fact is, more and more people in the medical device industry like Tan, who strived for a better career overseas, now prefer to go back to China. In 2013, the size of the medical device market in China has reached over $35 billion, and is expected to grow continuously in the next following years. The emerging of Chinese medical device industry not only creates a multitude of of job opportunities for talent, but also indicates the change of landscape of the Chinese economy.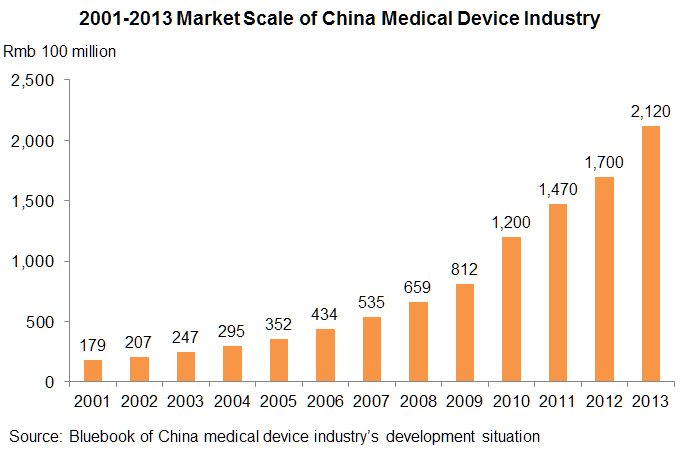 In the early 1990s, when China was still facing poverty and backwardness, state-owned enterprises (SOEs) just started to transform into private-owned companies. There was hardly any money that can be invested on the development of medical devices, nor was the medical technology advanced enough to support researchers. In fact, almost all the medical devices in use were imported from Western countries. The only kind of medical device China was able to produce on its own were scalpels. As a result, most scholars and researchers in the medical field chose to leave China and work overseas.
Tan was also one of them. He achieved his graduate degree in biomedical engineering and worked as a researcher on heart disease at Chinese Academy of Medical Sciences. In 1996, Tan was given a chance to study as a visiting scholar at Case Western Reserve University in Cleveland. "Working in America where medical technology is highly developed was the best career path I could choose." So he emigrated to America after finishing his study in 2003 and found a job as a medical device engineer at St Jude Medical, Los Angeles.
In 2001, China joined World Trade Organization (WTO), which brought tons of cash into the Chinese economy. The government now had extra money to develop the high-tech industry, among which the medical device industry is the most fast growing one. In addition, as SOEs grew bigger during the past few years, they were also able to invest on technology to generate more profits and to be competitive in the market. By the end of 2012, China has already grown to be the world's fourth largest medical device market, which is over ten times that of the year 2001.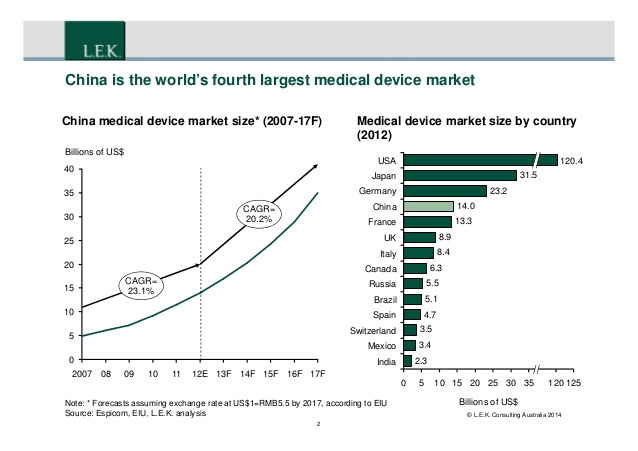 Some people, seeing the large potential in Chinese medical device market, went back to China. So did one of Tan's previous colleges, Li Wang. She was so surprised at the platform China created for medical device engineers that she immediately introduced Tan to her company. Tan, who was already a primary engineer at Johnson & Johnson America, chose to go back to China after careful consideration. Now, Tan stayed apart from his family and spent most of his time in Shanghai.
When asked why he was willing to leave America, Tan smiled, "I found the job boring, and there was not much work for me to do." In fact, in a giant company like Johnson & Johnson, the complicated internal structure makes it hard for engineers to develop a new project and to take full control over it.
However, the situation in China is different. Because the medical device industry in China is still in its early stages, companies encourage skilled engineers to develop innovative projects. In fact, as soon as Tan moved back to Shanghai, he was given the position of the Vice President of Technology. "I am now in charge of an important project with a crew of 70 people, including engineers, product managers, technicians and workers, which is much bigger than the one I have in America."
Moreover, Chinese companies are also willing to pay higher salaries to attract talent, especially people like Tan who has previous working experience in the world's leading market for medical devices. In fact, Chinese medical device industry is at least five or ten years behind that of the America. As a result, overseas talent can help China catch up with America as soon as possible.
So why does medical industry suddenly become so important to the Chinese economy? There are two different aspects for us to understand the question.
First, it is because of the demand for cheaper medical devices in China. In fact, with the increasing number of aged people and the amount of money accumulated, people in China are willing to spend more on medical care. However, although the demand for better medical services is increasing, there is still a shortage in the supply of medical devices in China. As Tan said, China now relies mostly on imports, especially in the high-end medical device market. For example, in the area of heart disease, China produces about 70% to 80% of the stents domestically. While for the other complicated devices like pacemakers, almost 85% of them are imported from America, of which the cost even overweighs that of the military industry.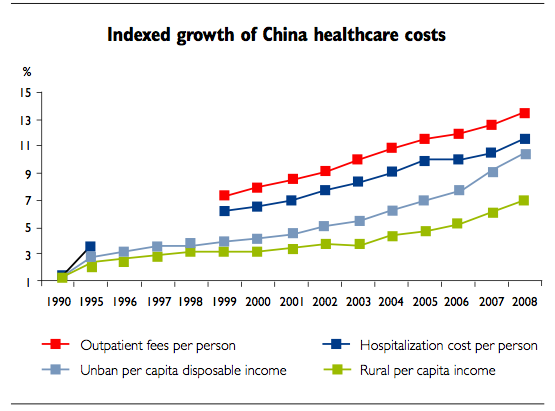 As a result, in order to cut medical costs and reduce burden on patients, China finds it essential to develop domestic medical device market. In this August, China's National Health and Planning Commission (NHPC) announced that Chinese government would pursue policies explicitly designed to favor domestic manufacturers over foreign manufacturers. This accelerates the current trend of foreign multinational medical device manufacturers acquiring or joint-venturing with Chinese medical-device companies. An example for this is Medtronic, the world's fourth largest medical device manufacturer, which recently acquired a local company in Hangzhou, aiming to expand its market share in China.
Secondly, the medical device industry is actually leading the transformation of economic structure in China. For the past few decades, China was known as the world's factory where manufacturing industry led the economic growth. However, as the manufacturing industry has a really thin profit margin, and companies are also moving their factories to Southeast Asia for cheaper labor force, China realizes the sense of urgency to transfer its economic structure from manufacturing to innovation. During recent years, China has invested huge amount of money on high-tech industry, which encourages people to develop their own intellectual property rights instead of following the others.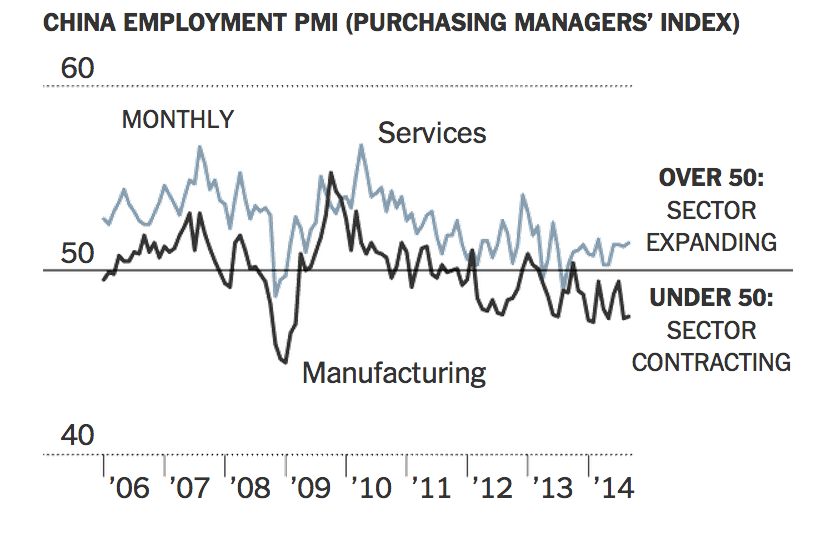 However, as good things and bad things always stay together, China is also facing great challenges in the process of economic transformation. The development of high-tech industry is extremely expansive and time-consuming. For example, Tan's project on heart rhythm management is estimated to cost about $2 million and takes at least four years to achieve the primary goal. Moreover, medical devices also require numerous tests before they can be put into use. Hence, whether companies could ensure consistent investments on long-term projects is the key to the success, and also the key to the future of the medical device industry in China.
At the end of the interview, Tan told me that he is pretty satisfied with the current working condition in China. "What's your plan after graduation?" He then asked me. When I said that I would like to stay in America for several years and then go back to China, he nodded his head: "That's right. You can't go back without any working experience. But the final destination is always China."