Wells Fargo's first-quarter earnings brought into light a driving force of America's economic recovery. Its 14-percent hike in profit was fueled in part by a surge in auto lending. The financial giant may have found the next recipe of profitable subprime lending.
The San Francisco-based company originated $7.8 billion in auto loans during the first quarter, a 15-percent upswing from the same period last year. Nationwide, auto loan debt per borrower has seen jumps for a consecutive of 11 quarters, according to report complied by TransUnion. Overall outstanding car loans have ballooned by a quarter from $700 billion in 2010 while mortgages and credit-card debt moved downward.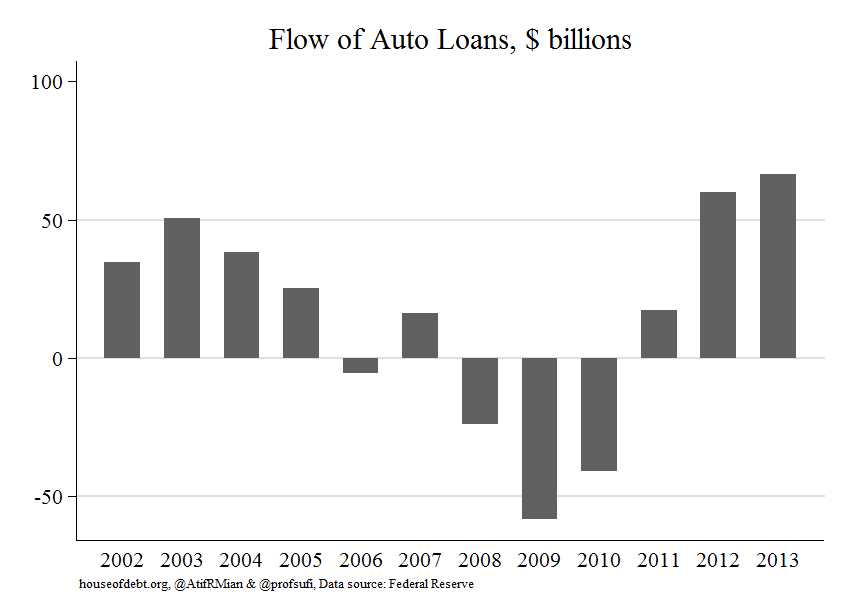 It was new auto sales that have boosted consumer spending during the past four years, says Professor Mian, of Princeton University, and Professor Sufi, of The University of Chicago. Their study shows spending on new autos increased by 40 percent in nominal terms from 2009 to 2013, twice the growth in other spending categories. When they take autos off the list, growth in nominal retail spending last year turns out smaller than that of a year earlier. See chart below for new auto sales and all other retail spending: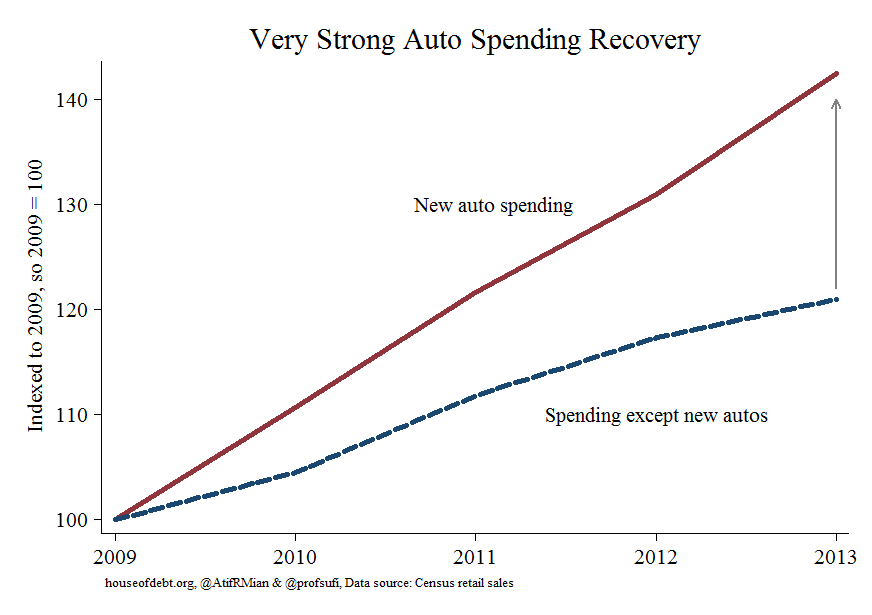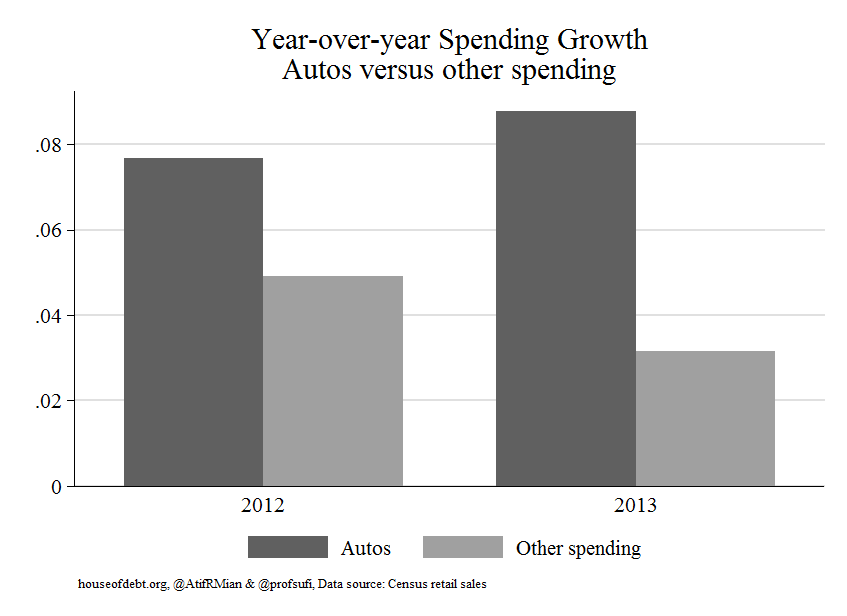 The professors, however, dubbed the surge in auto purchase "another debt-fueled spending spree" because the rise is not justified by growth in income. Taking out a car loan could be an action prompted by greater confidence in the U.S. economy, but the fact that other lending sectors remain weak defies this assumption.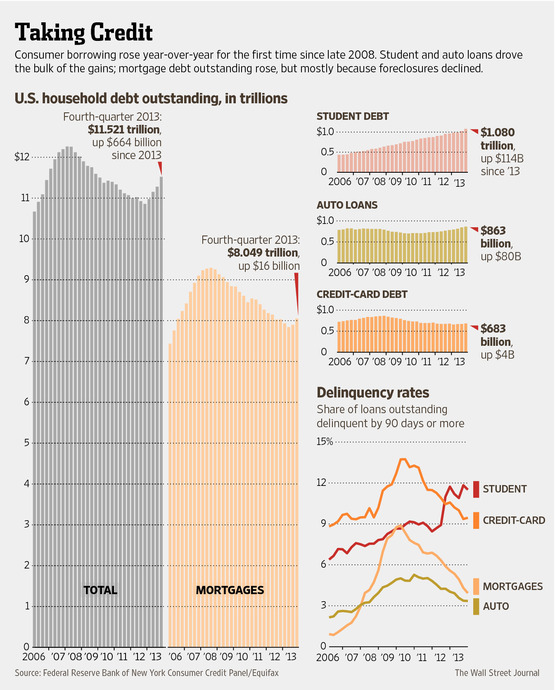 Another possibility is banks are tapping just another hefty market to beef up profit. Even though Wells Fargo lowered its minimum credit score requirements on loan from 640 to 600 as an encouragement for first-time and low-income home buyers, its mortgage originations dropped nearly 67 percent from the first quarter a year ago. Meanwhile, the company has been active in originating subprime loans to used car buyers. These loans generate higher returns but are granted to borrowers with low credit scores.
Last year, credit bureau Experian Automotive reported 27 percent of those who took out loans for new vehicles were borrowers with spotty credit, a record proportion since 2007. The figure was only 18 percent in 2009.
Fortunately for now, overall delinquency rate for U.S. auto loans has remained quite stable at about 1.14 percent during the past few years. But the subprime delinquency rate hiked to 6.12 percent in the fourth quarter of 2013, up from 5.73 percent a year earlier, according to TransUnion's report.