Just a few days ago, the Wall Street Journal ran a story about how a pair of Jimmy Choo shoes has gone on to become a global best seller after it appeared in a Korean TV show.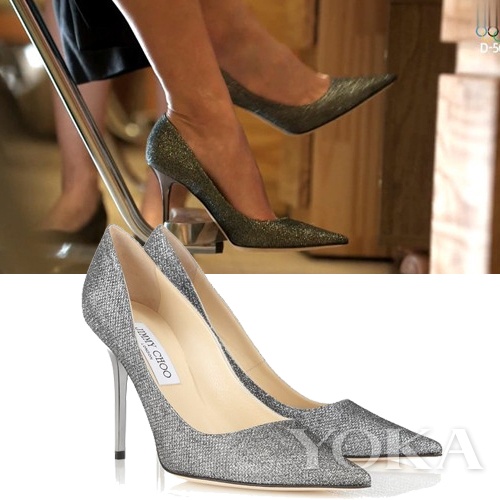 [ The Jimmy Choo high-heel shoes made headlines after being worn by a leading character in a popular Korean TV show. ]
Korean TV series My Love From the Stars became a hit among Asian female viewers this spring. The story, which talks about a reputed actress's encountering with a handsome alien guy with supernatural power, diverts little from what a typical Korean soap opera is: faithful love of good-looking couples.
But in the digital era, its commercial value has gone far beyond media coverage and fan meetings. Successful Korean soap operas have prompted the birth of a variety of revenue streams, ranging from sales hike of sponsoring brands to quick turnover of even the knockoffs.
When you have a female leading character whose profession is a star, it makes sense to package her with top-of-the-line fashion garments and accessories — the likes of Burberry, Celine and Lanvin. But when Korean film star Jun Ji-hyun, the actress who plays the role of the female protagonist, changes her outfit more than ten times in just one episode, you'd know how much business potential there is when you have a fad running on screen. The Hermès poncho she wears in episode 15 went out of stock just a few hours after it was broadcasted, and the news went viral on China's social media. The makeups she uses in the show have gone to the top of Chinese girls' shopping list.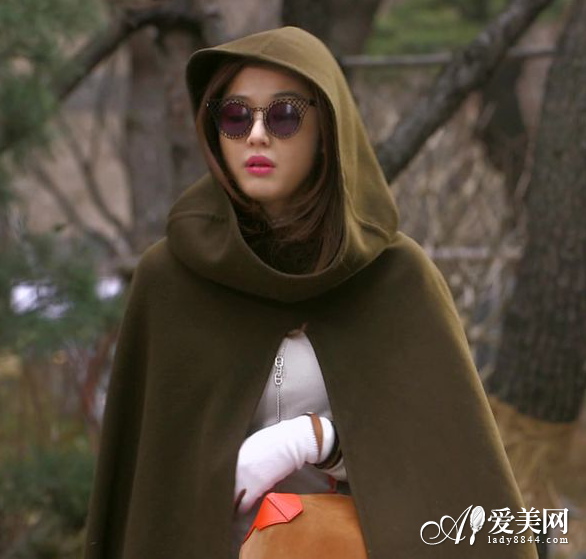 [ Hermès poncho: one of the heavily sought after luxury items presented in Korean TV series My Love From the Stars ]
On Taobao.com, China's biggest e-commerce platform owned by Alibaba, a new industry has emerged, and is now rife with churning out knockoff outfits advertised in TV shows. The moment a Chinese female viewer sees the Hermès poncho and falls for it, private production houses are already on their way to duplicate it at a lower cost. The client would find not just one, but many affordable alternatives within the next few days.
A search on Taobao for outfits from My Love From the Stars would come back with more than tens of thousands of options. The price of a red blazer that comes off its high-end original varies from 100 yuan ($16 dollars) to 700 yuan ($112 dollars), depending on the level of resemblance and the quality of textile. Chinese media reported in February that one of the online stores selling the blazer took in 280,000 yuan ($44,935 dollars) in revenue in just one month from selling 1,450 pieces at about 200 yuan ($32 dollars) each.
Then came the staggering jump in China's import of Korean beer in March. The figure grew two fold from a year earlier after the combination of fried chicken and beer, a Korean snacking tradition in the show, caught on among Chinese youth. Perhaps Samsung will get some inspiration from this as it wrestles with Apple for the China market.