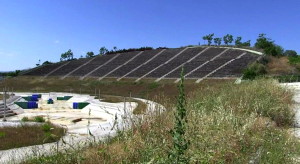 The Olympic games are becoming increasingly more expensive to host. The final operating cost for the 2008 Beijing games was $40 billion, compared the $15 billion spent on the previous Olympics in Athens. In the 1980s and '90s, the cost was even lower. The spending for the 1992 Barcelona games topped out at $9.5 billion and the Seoul Olympics cost the government $4 billion.
But for all its investments in sporting venues, security and housing for the athletes, host countries are not experiencing much long-term gain. Sochi was the most expensive Olympics to date, but the Russian government has no plan for the village. It is out of the price range of middle-class Russians, and the wealthy can easily fly to more established tourist locations such as Europe for skiing or the Turkish beaches in the summer. The venues from the Athens games are crowded with weeds, and the stadium in Beijing is now little more than a Segway track for tourists.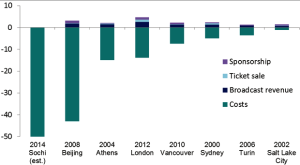 So why do countries continue to fight for it? The Olympics exists in popular imagination as a utopian ideal. Every government competing for the bid seems to think their country will prove the exception to the trend. Some nations use the games as an opportunity to revitalize a bad part of town, such as London and Atlanta. In Atlanta, the effort was largely a success; but nothing really changed for the neighborhoods surrounding the renewed downtown area. They are still considered an urban blight. The British government claims that the $15 billion investment paid off, and cited a study conducted by a team of consultants as proof. But according to NPR, the government funded the study, and Max Nathan, an independent economist in London, said it's too soon to tell if hosting the Olympics paid off in the long run.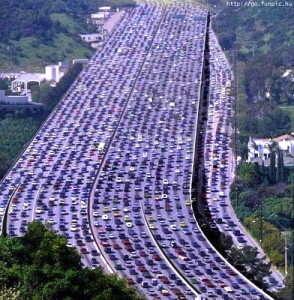 Highway to Sao Paulo airport
Already the 2016 Games in Rio de Janeiro are facing some roadblocks. Brazilians protested the amount of government spending on the Olympics and the upcoming World Cup when education and health-care are suffering. Construction projects are also running behind schedule due to a shortage of skilled workers. And the roads and airports are insufficient to handle an influx of tourists, according to the policy journal Americas Quarterly. For example, visitors are already recommended to leave their hotels five hours before flights from the Sao Paulo airport, due to choking traffic and long lines at the airline counters. Athens suffered from similar problems with infrastructure but was able to pull together an international airport and walkways for pedestrians that had been in the works for 15 years. Like the ancient city before it, Brazil may pull off a great Games, but it remains to be seen if its economy will fall to a similar tragic fate.