Fewer African Americans are playing in Major League Baseball today than 20 years ago.  In 1995, 20 percent of Major League Opening Day rosters were black. But by 2014, that number had declined to eight percent. It's no secret that inner cities have faced a tough battle promoting the game of baseball to African Americans with fewer African-American baseball heroes to look up to. Major League Baseball continues to work hard to revive baseball in inner cities, but with declining viewership in all demographics, and a game fundamentally opposite of the fast-paced digitally disrupted media landscape, reaching African-American boys in inner cities might be more important than ever.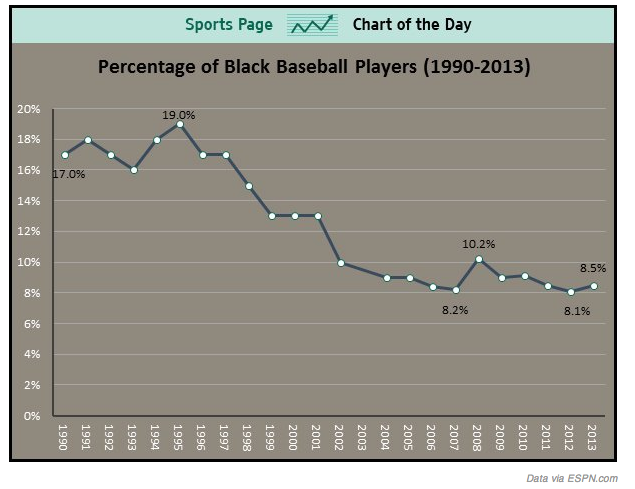 Let's put the decline of African-American baseball players in context: If eight percent of Major League baseball players are black, that means about 70 started on Opening Day rosters in 2014. (856 players: 30 teams of 25 active players plus about 100 players who started on the disabled list). Now, take the handful of African-American players who are All-Stars and you'll better understand how it's hard for black boys in inner cities to see signs of success in the Major Leagues. Less interest in baseball from African Americans leads to lower television ratings, more empty seats at the ballpark and less advertising revenue.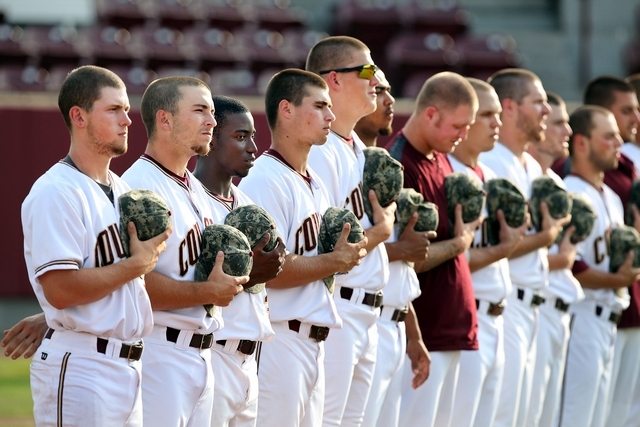 But Major League Baseball has setup a taskforce to increase interest. This taskforce has three initiatives: expand Major League Baseball's existing urban leagues and academies; improve and modernize coaching; and market African-American baseball players more aggressively.
"As a social institution, Major League Baseball has an enormous social responsibility to provide equal opportunities for all people, both on and off the field," said Major League Baseball Commissioner Bud Selig.
Yet, the problem might be bigger than Major League Baseball and any effort by the league to stem the tide, might be futile. Young athletes from low-income families make a financial decision when choosing which sport to pursue. Since Division I college baseball only offers 11.7 scholarships, which are divided among more than 30 players, it's an easy and sound economic decision to choose basketball or football, which offers full scholarships.
"Take me, for example," said New York Yankees' pitcher C.C. Sabathia. "If I had a choice, I would have to go to college to play football, because my mom couldn't afford to pay whatever the percent was of my baseball scholarship. So if I hadn't been a first round pick, I would have gone to college to play football, because I had a full-ride."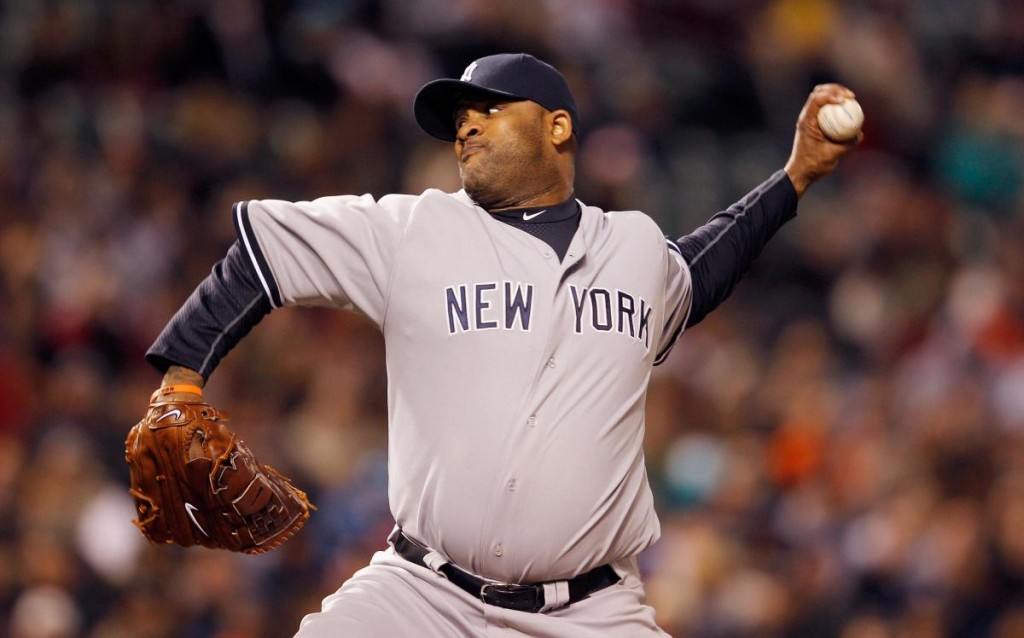 Thus, athletes from low-income families in inner cities aren't choosing to play baseball for a variety of reasons. Yes, Major League Baseball isn't doing a good enough job marketing its best African-American baseball players, such as Andrew McCutchen and Matt Kemp. But going to college on a partial scholarship is impossible for many inner city athletes and add to that the growing number of inner city baseball fields that are being bulldozed over and its no wonder the number of African American baseball players has steadily declined over the past 20 years.
But Sabathia brought up another reason beyond the philosophical and practical issues that Major League Baseball will confront when trying to revive the sport in inner cities; an issue that might be beyond their reach.
"Baseball is a sport where you learn how to play catch with your dad," Sabathia said. "There's a lot of single-parent homes in the inner city, so it's hard to get kids to play."
Sources: NY Times, Business Insider, MLB