In a gasoline or diesel powered internal combustion engine, a piston is pushed through a cylinder by way of an explosive combustion of fuel. The piston's force turns a crankshaft that then turns the wheels via a drive shaft, which gets you to where you want to go. We don't care where the gasoline comes from, as long as the vehicle stops, starts and reverses. And we could care even less about the detrimental impacts traditional gas-powered vehicles have on the environment. The innovation of Tesla Motors (NASDAQ: TSLA) shines a bright light on the failures of other electric vehicle manufacturers. And though Tesla continues to grow at an exponential rate, what could be the dark forces that keep it from becoming the car company of the 21st century?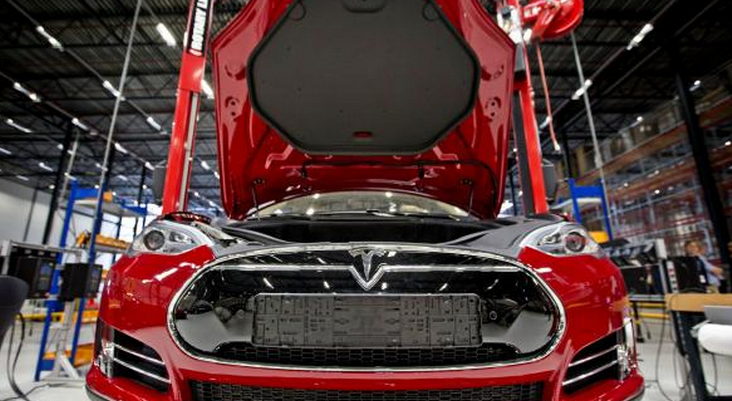 Elon Musk, the CEO and Chief Product Architect of Tesla Motors, not only believes that electric cars are the future, but also that in 30 years, the majority of the cars made in the United States will be plug-in electric vehicles.  He argues that Tesla will be instrumental in forcing automakers to care about the impact they have on the environment. In addition, his commitment to creating vehicles powered by electricity and partnering and funding renewable energy sources will reduce industrialized and developing nations' dependence on oil from foreign nations and the potential volatile oil prices that come with the dependence.
And he might be on to something. The Tesla Model S, the second installation in the Tesla product line, was the top selling vehicle in North America among comparably priced cars ($59,000 base). Tesla expects to deliver more than 35,000 Model S vehicles in 2014, a 55 percent increase from the year previous. In addition, Tesla plans to ramp up production and produce 1,000 cars per week, an increase from 600 cars per week.
Though Tesla produces and sells fewer vehicles than Toyota, General Motors or Honda, it continues to expand its reach globally.  Tesla, most recently, expanded its operations to China, the world's biggest car market, which surpassed the United States in 2010. Tesla projects to sell at least 5,000 cars in China by the end of 2014.
By creating a network of solar-powered Supercharging Stations across the United States and Europe, Tesla solves a fundamental problem many consumers have when thinking about purchasing a Tesla or any other electric vehicle ­­– range anxiety. Range anxiety describes a suspicion that an electric vehicle will run out of charge before reaching its destination.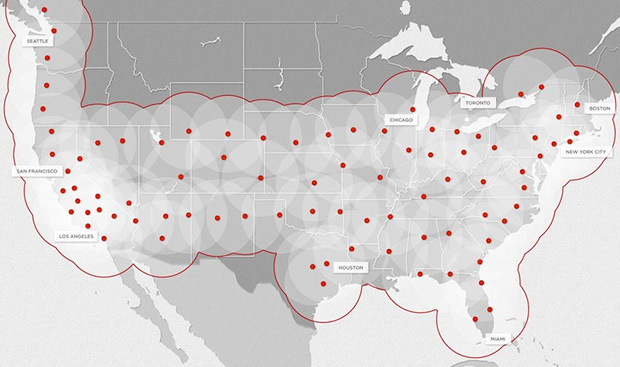 In the United States, Tesla owners can now take cross-country trips with the help of strategically placed charging stations. They can also drive up and down each coast. In Europe, Tesla owners can find six charging stations in Norway, four in Germany, two in the Netherlands and one each in Austria and Switzerland.
Not only are investors developing projections based on Tesla's global growth in 2014, but many also see Tesla forcing prominent automotive manufacturers to commit or recommit to producing electric vehicles. Tesla is building at least one $5 billion "Gigafactory" that can produce more than 500,000 vehicle battery packs per year. Once operational, the Gigafactories will double the world's output of batteries for electric automobiles.
With the help of the Gigafactory, Tesla plans to build a car that sells under $30,000 and target automobile buyers at the mass-market entry level. But the Gigafactories are innovative productions themselves. Spanning more than 1,000 acres, the factories will be powered by onsite wind and solar energy plants and could cost tens of millions of dollars, according to Ben Kallo, senior equity analyst with Robert W. Baird.
But many believe without the factories, Tesla won't be able to meet demand, especially if Tesla sales continue to grow in China and Europe. With plans to have at least 500,000 electric cars on the road by 2020, a delay in investing in its infrastructure would stagnate Tesla's growth. However, to finance the $5 billion project, Tesla might have a trick up its sleeve.
The primary difference between Tesla and other automobile manufacturers is that Tesla wants to sell cars itself, not through dealerships. Some states continue to be hostile to allowing Tesla to disrupt the system. To force the hand of state legislators, Tesla could choose to build a Gigafactory in a state like Texas (something all states would love to have) in order to gain leverage with a conservative legislature.
"The political issue around whether Tesla should have a direct sales model as opposed to selling through dealers is almost as big of an issue as the battery plant, and I don't think the two are totally separable, " said Charles Hill, professor of management at the University of Washington's Foster School of Business.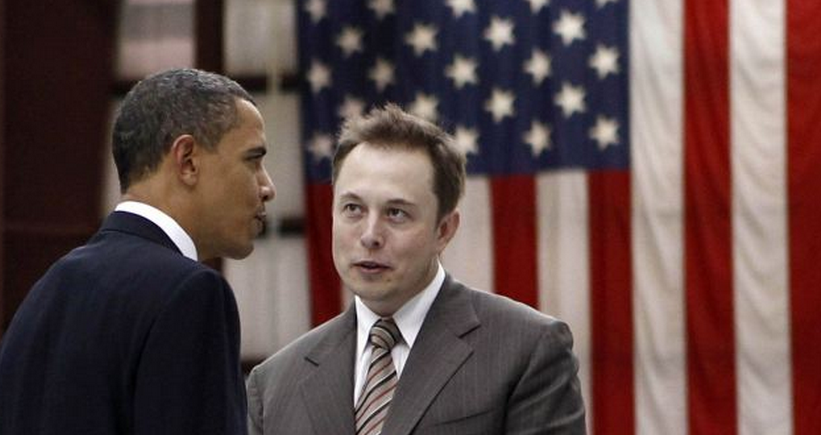 The Criticisms 
The success of Tesla is both rooted in its product and customer service, but also the influx of positive messaging it has received from news media across the country. Recently, when we see other auto manufactures covered in major outlets, it's primarily due to a failure on the manufacturers part.
When Tesla is discussed in a negative way, the conversation focuses on one key component: How environmentally friendly are electric vehicles if we're replacing one polluter (petroleum) with another (coal)?
According to Tesla, its cars cut in half the carbon dioxide emissions of its petroleum-burning rivals, despite the fact that more than half the electricity grid is powered by coal. But to quantify the environmental impact of Tesla, you'll have to understand the composition of your state's electric grid. According to Slate, if you drive a Tesla Model S in West Virginia — where the power mix is 96 percent coal — you'll emit about 27 pounds of carbon dioxide during a regular 40-mile driving day, which is similar to the amount of carbon dioxide you would emit in a gasoline-powered Honda Accord. However, if your charging your Tesla in California, where natural gas supplies more than half the electricity, your per-mile emissions would be a fraction of that amount.
Several studies continue to cast doubt on the overall environmental benefits of electric cars. But when we look to the future of the national energy mix and the movement toward the reduction of coal and the increase of natural gas, electric cars will only get cleaner. And to argue that electric vehicles might not be as clean as we thought they were because of various nations' reliance on coal is a rather faulty argument, one that, many argue, seems driven by the automotive industry and big oil.
To propel the environmental benefits, Tesla has partnered with SolarCity (where Musk is the Chairman) to help homeowners enjoy the benefits of clean, more affordable energy without having to pay a large down payment. Instead of purchasing solar panels, SolarCity allows consumers to pay for the power they use – just like a utility bill.
Why Others have Failed
Tesla is one of the most modern cars of our generation. It has the lowest drag coefficient (0.24) of any other vehicle in market allowing it to cut through wind and use less energy. A 17-inch LED display mounts on the front dash, giving drivers an opportunity to navigate using Google Maps and even browse websites. And it's a commitment to being a technology company creating innovative products, rather than a stagnate automobile manufacturer, that differentiates Tesla.
Far too often, electric vehicles either looked 20 years old or like they belonged in an episode of "The Jetsons." And they might be great for the environment, but they're often slow and impractical and consumers weren't lining up to buy them. What's so different about the Tesla Model S is that it's disrupted the business model of electrical vehicles flipping the equation entirely. The Model S is one of the fastest cars on the road, increasingly practical with the development of Supercharging Stations and what's most interesting, Tesla continues to struggle to keep up with demand.
The electric powered Coda was on sale for about a year before the company filed for bankruptcy. Experts questioned the build quality and consumers didn't like the styling. Even with its lousy performance and hand-me down platform, Codas sold for nearly $40,000.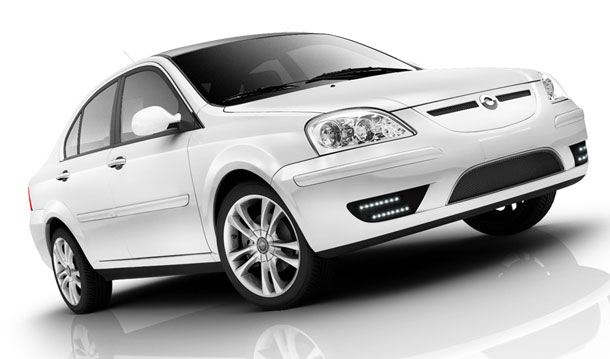 But it's not just Coda that's failed. Electric automobile maker Fisker Automotive, which received $529 million in federal loans also struggled. It's cars were beautifully designed rivaling the Model S, but terrible customer reviews, including one of the worst ever from Consumer Reports, a few fires and a recall later, Co-Founder Henrik Fisker decided to resign. By the end of 2013, Fisker Automotive had blown through its federal funding and $1.2 billion in private equity.
The now Chinese-owned Fisker plans to re-launch a supercar in 2015. But electric carmakers have often struggled with financing and profitability. It's often difficult to develop new technology and achieve economies of scale. While companies like GM and Nissan can benefit from their massive production capacity, other similar automobile manufacturers continue to fail. In late 2012, Toyota decided its sub-compact iQ plug-in wasn't a great idea and stopped production. Before Tesla's late 2013 growth, it also had its fair share of hiccups reporting a fourth quarter loss in 2012. So what then differentiates Tesla in a market where big and small manufacturers continue to struggle or quit?
Is Tesla Here to Stay? 
Elon Musk's goal is to design things that will have a positive impact on the world. But it's not 1912 anymore and as Coda and Fisker Automotive show us, it's hard to build a car company in 2014. The last successful car company startup was Jeep, which started building cars in 1941. Tesla's success, however, is rooted in its proprietary technology, a technology big car companies don't quite understand and a technology that Tesla wants to begin to sell.
In April 2014, Mercedes-Benz debuted its B-Class Electric Drive using a battery created by Tesla. Selling its technology to competing manufacturers is an intricate way to develop a new revenue stream. But Mercedes-Benz's U.S. CEO Steve Cannon publicly questioned the long-term viability of Tesla when large auto manufacturers jump onto the electric car game. But many have jumped on the bandwagon before, and many continue to fail. If major automakers had the desire and political independence (from big oil) to pursue electric vehicles, don't you think they would've already?
Tesla will be the car company of the 21st century and continue its competitive advantage, by building cars that have real environmental impact, enticing consumers to invest in renewable energy, and disrupting the traditional distribution model by selling to consumers directly. If Tesla can begin to partner with other large automobile manufacturers, diversify its revenue streams and continue to grow and make profits, its impact on our transportation paradigm will be profound.
"Tesla wants to make millions of cars, and we have to make millions of cars to make a difference," Musk said. "And to make millions of cars, we have to be profitable with each car along the way."
Sources: Business Journal, Forbes, Marketplace, Slate, Tesla Motors, SolarCity, Energy Innovations, PBS