Equifax Inc., one of three major U.S. credit reporting agencies, or in other words, a company who has access to your most personal information from social security number, driver's license, to credit cards.
The company receives all of this personal data most likely from your bank provider, and their "data breach it discovered on July 29" (Wired), is one of the most high-profile security breaches in its' history. In fact, Equifax stated that 143 million customers—almost half of America—were affected by this breach, and from that number, 209,000 of the U.S. consumers had their credit card numbers exposed.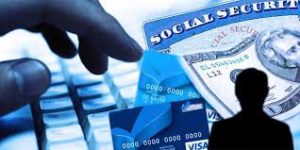 So why does all this matter? Equifax has most likely put your personal information at risk of being available online. And this data "packaged together sells for upwards of $30 per identity on online black markets, according to Mark Nunnikhoven, head of cloud research for cybersecurity firm Trend Micro." He adds, "it's enough to allow cyberthieves to take over you online" (qtd. in CNN).
If this isn't still clear to you, it means you probably won't pass a credit check, thus, making it impossible for you to take out any loans. And on top of that, for example, "[if] someone gets a driver's license in your name and runs a red light or gets a speeding ticket, you're on the hook," according to CNN. CNN adds, that "[recovering] from identity theft isn't easy," to say the least, and "you could have to provide months or years of information to clear your name."
The potential for economic disaster is detrimental. So if you're poor, you're basically screwed. The worst part is, since "Equifax still hasn't given reliable information on who exactly was affected," according to Quartz, that means everyone has to play victim and take responsibility on minimizing potential damages—damages, again, ranging from "thieves using stolen identities to file taxes, obtain drivers' licenses, run up medical bills or commit crimes" (Quartz)—this not only takes up time, but money.
In a 2016 survey by the Identity theft Resource Center, out of 300 participants who were victims of identity theft, "52% earned household incomes below $50,000 per year, and 33% earned less than $25,000," as well as an average of "$1,343 in stolen assets" for the average victim for identity theft costs—and on top of that, "31% lost their home" (Quartz).
Now imagine if half the United States was affected, which is what Equifax put us in risk of. Sounds like another depression just waiting to happen. Basically, this Equifax breach can affect you in the most difficult of ways messing up your life in so many countless ways.
On top of its affect on us, who matters, Equifax's "shares [dropped] more than 8 percent in after-hours trading," according to Bloomberg. And following the massive security breach, Equifax executives sold "nearly $2 million in shares of credit bureau Equifax Inc," actions compared to "insider trading," said Reuters. These stock sales are currently being investigates by the U.S. Department of Justice, the Securities and Exchange Commission, as well as the Federal Trade Commission.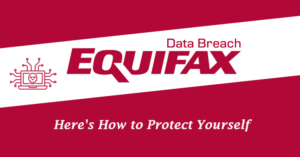 On September 15th of 2017, the Equifax released a statement on their site, announcing the retirement of their CIO and CSO, as well as offering "free credit monitoring and identity theft protection to all U.S. consumers." If you haven't already, it's time to start taking some precautions.