The lipstick index, created by chairman of Estée Lauder Leonard Lauder in 2011, is the theory that consumers are ready to indulge in cheaper—yet still satisfying—purchases like lipsticks over expensive items like designer bags in rough economic times such as the recession, according to U.S. News.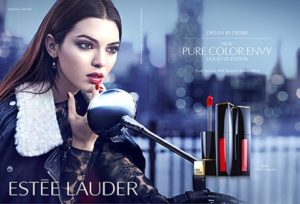 Lauder "hypothesized that lipstick purchases are a way to gauge the economy. When it's shaky, he said, sales increase as women boost their mood with inexpensive lipstick purchases instead of $500 slingbacks" (qtd. in New York Times).
In other words, when the economy is low, people are stressed or depressed and what is one way we reduce or momentarily solve that problem? Shopping—but we can't splurge and treat ourselves with overpriced items so we resolve to the little things in life like a new set of lipsticks.
Although "[this] theory has been debunked many times," according to Forbes, personally, it is very simple: our morale may be low but at least we look great.
Not to mention, lipstick are not "inferior goods," as said by the New York Times. In fact, they're a luxury item that boosts one's confidence—I don't think of it as second choice to, for example, a pair of $300 shoes I would have bought instead, but as a deserving little bonus gift for myself that provides me a different kind of happiness. An example of an inferior good would be choosing Taco Bell over having dinner at my favorite taqueria, Gordos, because I should be saving the money.
Sarah Hill and four other researchers studied Lauder's theory, which was published in the Journal of Personality and Social Psychology, "[confirming] that the lipstick effect is not only real, but deeply rooted in women's mating psychology" (Scientific American). Hill explains that in a time of economic instability where unemployment rates are high, women want to look their best to attract the financially stable opposite sex who is scarce during recession.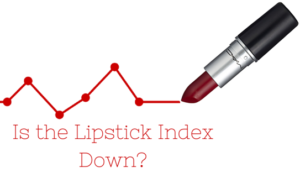 But lipstick sales have been declining since 2007 while sale polish "are up since the first half of 2008," according to market research firm Mintel (qtd. in Times). Lauder responds that "[nail] polish] is the new lipstick" in Times, and once again reiterates his lipstick index as an idea on the significance of succumbing to smaller luxury items like beauty products, regardless of what it is, during hard financial times.