There are billions of social media users around the world, as this number continues to increase. In 2017, almost everything is, or can be, done over the Internet; whether it is wishing your cousin in Australia a Happy Birthday, spreading awareness about your lost dog, researching about why your stomach may be hurting, or even exposing your knowledge and credibility in your craft.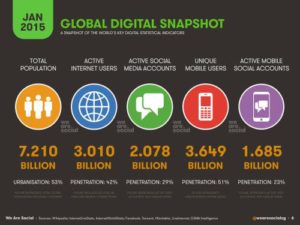 Most importantly, social media has played a huge role in revolutionizing the way businesses operate. Brands are now able to expose themselves right in front of your eyes no matter where you are.
You can be in bed, scrolling through your Facebook timeline, and potentially come across an advertisement that sparks your interest. After about 4 clicks, you can purchase that product and have it arrive at your doorstep as soon as the next day. More importantly, you just generated business for that company while you were in bed.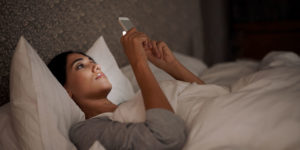 Businesses are able to use social media to learn more about themselves. Reviews, feedback, and consumer research has never been easier, allowing businesses to spend less money on what is not working and pump more money into what is. This is so important for businesses to pay attention to and utilize, because it is something that can potentially take your company to the next level.
This magical ability through the use of social media has sparked a new wave in the economy. Entrepreneurship is at its highest peak of popularity, because now you can legitimately operate your business from your living room – all you need is a laptop.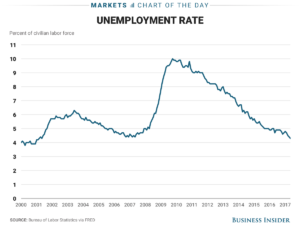 This has even impacted the decrease of the unemployment rate. The word "unemployment" has lost a lot of its weight, partially due to the easily accessible online market places; where you can buy and sell almost any item to make money.
"Freelancers" have also gained tremendous popularity with the rise of social media. Let's say you had enough of your boss so you quit your job, but you haven't found a job yet, or you recently got laid off and are in the middle of a job hunt: During this time, you can now list your skills and experiences online and find contract jobs to work on for money until you find another job. This may even work out better for you, and the autonomy could be the cherry on top!
Social media has really disrupted the economy – for the better. There is so much opportunity in the world, and the Internet has literally placed it right in front of your eyes.
References:
http://ageconsearch.umn.edu/bitstream/162500/2/SAEA%20Econ%20Impacts%20Paper%202014%20Submitted.pdf
https://www.theatlantic.com/technology/archive/2010/10/is-social-media-driving-the-economy/64780/
https://www.forbes.com/forbes/welcome/?toURL=https://www.forbes.com/sites/quora/2017/08/02/how-does-social-media-influence-the-economy/&refURL=https://www.google.com/&referrer=https://www.google.com/