When a Toyota Camry Hybrid rolls off the assembly line in the port city and Melbourne suburb of Altona, the mid-sized sedan is shipped to 13 markets from New Zealand to the Middle East and the Pacific Islands. At one point, Australia was a production hub that allowed large automakers to tap into thriving auto markets throughout the South Pacific and Middle East. But by 2017, Toyota will stop manufacturing the Camry and other vehicles in Australia ending the country's once vibrant automotive industry.
Toyota's departure follows the announced departures of Mitsubishi, General Motors (GM) and Ford. In 2013, GM and Ford blamed the strong Australian currency and small local market as reasons for the closing of its manufacturing operations. Industry experts predicted Toyota would soon follow, despite appeals from Australian Prime Minister Tony Abbot.
In an article in the Financial Times detailing GM's departure, former GM Chief Executive Officer Dan Akerson said, "The decision to end manufacturing in Australia reflects the perfect storm of negative influences the automotive industry faces in the country, including the sustained strength of the Australian dollar, high cost of production, small domestic market and, arguably, the most competitive and fragmented auto market in the world."
The strength of the Australian dollar has negatively affected the domestic economy for many years, not only resulting in lower auto sales profits, but has also hurt the tourism and hospitality industries among others.
But how did the Australian dollar get so high in the first place? Economists point to Asia as the main reason. Australia has a strong trade relationship with many Asian countries and Asia's demand for Australian natural resources has propped up the dollar. Volatility in the U.S. and EU economies has also made Australia a stable place for speculative investment, which has contributed to the dollar's strength.
And the stronger the currency, the more expensive it is to produce goods domestically. Since the dollar has stayed consistently high, the manufacturing industry has dwindled, as Australia tries to support traditional economic drivers, such as housing.
The Australian dollar has risen more than 20 percent against the United States dollar since 2011 and more than 10 percent against the Japanese yen since 2012. The Reserve Bank of Australia constantly describes the Australian dollar as "uncomfortably high." The current value of the Australian dollar has dipped to $0.90 per U.S. dollar in recent months due to the Reserve Bank of Australia slashing interest rates to a record low 2.5 percent.

GM noted that at the Australian dollar's peak, making things in Australia was 65 percent more expensive compared to a decade earlier. And retail has remained flat in recent years as consumers spend less and save more.
The higher the Australian dollar, the more Toyota, GM and Ford lost in export markets. More importantly, cars made in Japan or Korea could sell in Australia for a cheaper price than cars manufactured in Australia resulting in a loss of market share in the domestic market.
Toyota's departure is especially wrenching, because of all the automakers in Australia, Toyota was the most commercially viable. Exports in growing automotive regions, like the Middle East, allowed for additional manufacturing volumes and economies of scale.
Though the loss of Toyota only results in a loss of about 4,000 jobs, unions argue that the end of the auto industry could lead to the loss of 50,000 skilled jobs across all car and automotive component industries and, ultimately, trigger a recession.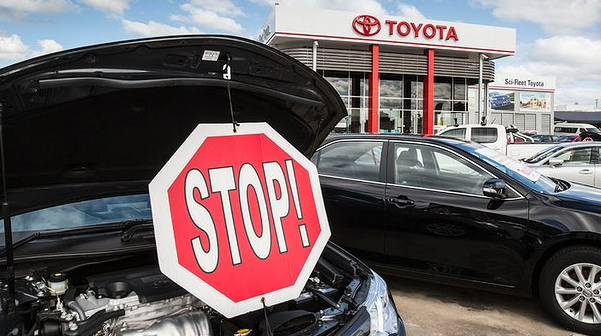 The History of the Australian Automotive Industry
John and David Shearer, who were agricultural machinery manufacturers and inventors, built the first car in Australia in 1896. The isolation of the country forced those interested in owning a vehicle to create, design and produce cars on their own. By 1909, Ford began importing the Model T and GM and Ford began producing vehicles in the country after Australia lifted a ban that didn't allow production of foreign car bodies.
In 1963, Toyota began importing small, low-cost cars competing with companies like GM, Ford and Chrysler, which had a combined market share of 86 percent. After nine years of selling cars in Australia, Nissan and Toyota asked permission to build factories and manufacture cars.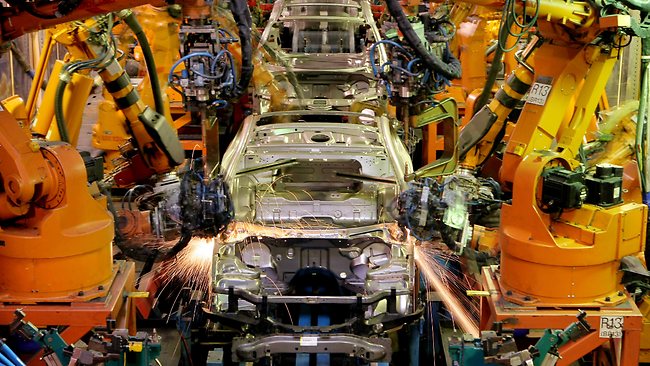 By 1982, the automotive industry employed more than 70,000 people in Australia, but according to a 1990 study conducted by the Massachusetts Institute of Technology (MIT), it wasn't a great place to work. The Australian automotive industry ranked lowest in workforce flexibility, human resources management and overall management.
In 1991, exports reached $1 billion, but more and more imported cars began to enter the market. Between 1989 and 1996, the amount of imported cars, primarily from Japan, increased by more than 10 percent from 29.8 percent to 40 percent of the market. And by 2003, only 28,000 people had jobs building cars and that number steadily decreased throughout the 2000s.
GM discontinued the Pontiac brand in 2008 and GM's Australian exports declined by 86 percent. By 2009, only 16 percent of cars on Australian roads were built in Australia, while cars built in Thailand comprised 15 percent of the local market. Not only had Australia stopped making cars for the world, but they'd stopped purchasing and driving the cars they made.
Who's to Blame? 
Seeing the industry seize before their eyes, the Australian government provided a $52 million grant to Ford in 2006 to expand design operations. And before Toyota decided to pack up its manufacturing hubs and layoff Australian employees, Australian Prime Minister Tony Abbot vowed to do everything in his power to keep the giant Japanese automaker in Australia.
But being the last major producer of cars in Australia has major drawbacks. First, Toyota can no longer find savings in costs due to increased levels of production. Projections show that the cost of doing business in Australia will only continue to rise. Lastly, it's unlikely young Australians will want to enter the automotive workforce since career opportunities would only be limited to Toyota's manufacturing hub in Altona.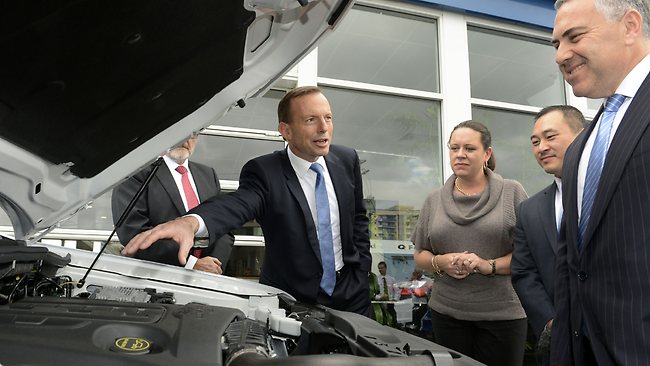 So, who's to blame? Automotive manufacturers lost more than $1.5 billion on local manufacturing over the past decade, despite receiving more than $3 billion in taxpayer funding over the same period. Many critics have argued that CEOs at major automakers used Australia as a cash machine. But it's hard to compete in a market where cheap foreign cars no longer have to pay high import tariffs. And when the dollar gets too high and Australia stops becoming a production hub for Asian countries, Toyota starts building more cars in Japan.
The Impact on the Australian Economy
By 2017, the Australian automotive industry will be no more, and it could have a profound effect on the Australian economy. But the levers that forced Toyota, GM and Ford to end manufacturing, might still be Australia's biggest concern.
Though Australia is transitioning to more traditional economic drivers and away from former powerhouses like mining and manufacturing, the country must be prepared to deal with a rising unemployment rate.
Dave Smith, a secretary at the Australian manufacturing workers union told the Australian Herald Sun "when you take a person's job and the dignity that goes with that job, it creates enormous social problems."
"When Mitsubishi closed, a lot of workers fell into drug and alcohol problems, domestic violence issues, suicides, mental health issues and all these things need to be carefully managed because they will happen," Smith continued.
For Australia to come out of this transition and "perfect storm" of external factors, as former GM Chief Executive Akerson noted, they'll need to rely on the continued recovery of the United States economy.  In addition, Australia will need to improve trade with China, currently Australia's biggest trading partner. And most importantly, the Australian government needs to create the right conditions for new businesses and innovation to occur within the island continent.
Sources: Wealth Daily, The Sydney Morning Herald, RTE News, Herald Sun News, The Car Connection, Financial Times, The Wall Street Journal, GMA News, ABC News, Toyota, D.C. Haas