The economy of Chinese internet influencers has a chance to be even bigger than China's film market. CBN Data, a commercial data company associated with Alibaba, projected the internet influencers market to worth 58 billion yuan in 2016, exceeding the 44 billion yuan box office revenue in 2015.
"Internet influencer(网红)" is one of the most popular terms on Chinese social medias. They usually refer to individuals with at least half a million followers on social media sites, such as Weibo and other live stream sites. According to Xinhua News Agency, there are currently over one million internet influencers in China, and about 80 percent of them are young female. Many became famous by sharing lifestyle, experience and opinion.
There are a few types of influencers. Some are content creators; they produce content that audience tend to share, such as video clips and twisted photos. Some are "self-media" operators; they managed to build up their own media sites and have loyal followers. Some are live-stream experts; they could live-stream them eating noodle and have thousands of viewers.
Just as on Youtube, Chinese internet influencers deliver the content audience want to see. News; comforting feeds; funny video clips; makeup and cooking tutorials… They are not necessarily as famous as celebrities, but they are the opinion leaders of their own circles. But what makes some of them different from Youtube influencers is that many of them own an online store on Taobao.
Using their social influence to promote their own shop on Taobao is an common way for internet influencers to monetize their social power. Zhang Dayi made about 300 million yuan in 2015 by selling clothing and accessaries on Taobao — doubling the amount of what Chinese actress Fan Bingbing made last year.Items on her site are generally affordable — mostly within 600 yuan. Dayi is the model for her entire clothing line. She is good at personal branding; the proof is that her fans often empty her stock of new arrivals within minutes after order begins.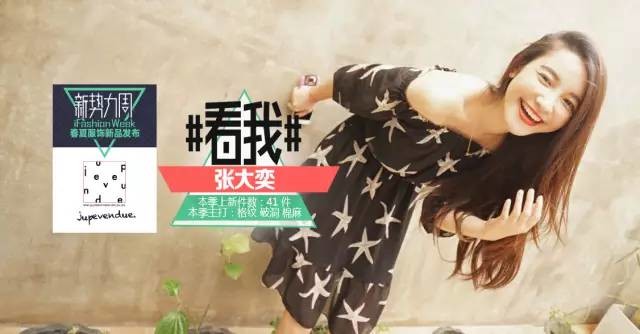 Live-streaming is another way to make quick money. Most of the live-streaming sites have different gift options for viewers to choose, which allows them to express their appreciation to the influencers. Gift prices vary from one to a couple hundred yuan. The streaming sites take a portion of the gift value (also vary from site to site, from 30 percent to 70 percent), but many influencers are still able to receive a decent amount. Making a couple thousand yuan daily is very common for them.
Many internet influencers also make money by attaching advertisement to their social media posts. Papi Jiang is one of the top influencers in China. She is a content creator focusing on producing satirical video clips, and she has 20 million followers on Weibo. Earlier this year, Papi received 12 million yuan in venture capitol to establish her own short video platform. She is so influential that auction for her advertisement became an public relations event — the bidding went from 217,000 yuan to 22 million.
However, Papi recently announced to end her partnership with the investor and to return all capitol she received. As internet influencers' traffic highly demand on their update consistency and content quality, how business can cooperate with influencers in longterm still remains a question.