Tuesday, November 8, 2016 was a significant day for the United States of America. Some man was elected president of our country, and the NFL passed its first post-election ratings test. This year, we have seen a nation where the National Football League and American politics have been intertwined like never before.
With Colin Kaepernick making his mark on national headlines each Monday morning due to his silent protests during the national anthem, the focus has shifted towards players protesting our newest President-elect. Many areas of the country seem to be unhappy with the results of the 2016 Presidential Election; however, people have decided to revert back to watching football on Sunday.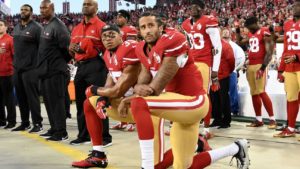 Week 10 marked the first set of games played after the election had been wrapped up. The overnight ratings were up after Sunday's games. To put things into perspective, Game 5 of the 2016 World Series between the Cubs and the Indians amassed an overnight rating of 15.3 compared to 11.6 for the Sunday night matchup between the Cowboys and Saints. With the election over and baseball in the offseason, the Patriots versus the Seahawks drew a 14.3 rating, the best rating on S
unday Night Football since 2011. Of all the games this season, the afternoon game between the Cowboys and the Steelers drew a 17.8 rating setting the bar for the remainder of the season.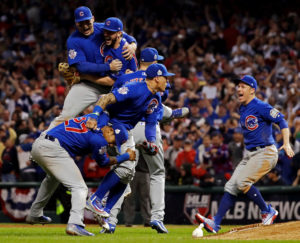 The NFL is all about ratings. As long as people are watching the games and stadiums are filling up, the NFL is making money. For example, it was announced earlier last week that the Patriots versus Jets game on November 27, 2016 has been flexed out of Sunday night and will be played during the late afternoon scheduling. The Kansas City Chiefs versus Denver Broncos game will be replacing the woeful Jets' game with hopes of boosting ratings.
Although Week 10 looked great for viewers with a staple Seattle-New England matchup to finish the day, it is time to focus on what the following week will bring. If ratings continue to grow in this fashion, which is expected, you can assume these matchups will only get better. With playoffs around the corner, teams are fighting for their lives and the opportunity to hoist the Lombardi Trophy. This stiff competition drives fans to watch their favorite teams battle it out.
We still do not know the actual answer behind the spike in ratings for the most recent week of football, but we can assume that it had to do with the political debates and other championship games. Although the country is split between who they supported, people will look towards football Sunday as an escape and a way bring people of all races, genders, and ethnicities together under one roof. As a result, fans will continue to spend money and the NFL will continue to make money no matter who is President.