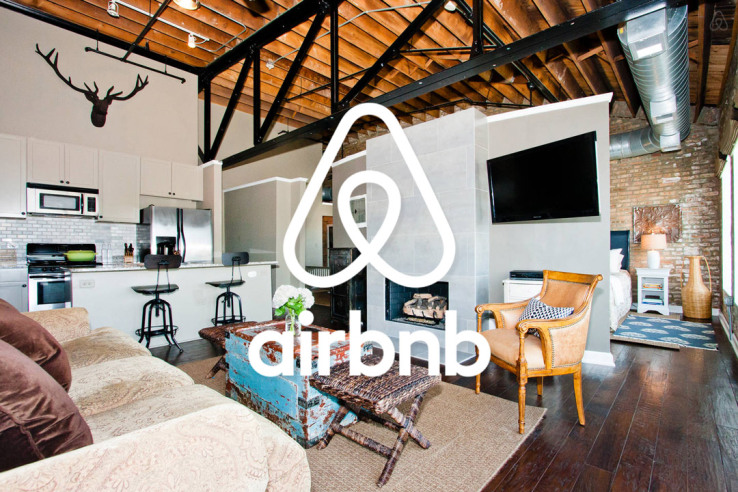 Airbnb is facing steep challenges surrounding insurance and safety issues as fatal incidents occur.
Zac Stone's father, a user of Airbnb, attracted by the rope swing on the pictures, rented a cottage in Texas on Airbnb. Rather than having a good time with the swing on Thanksgiving morning, the trunk the swing was tied to broke and directly fell onto Mr. Stone's head, "immediately ending most of his brain activity." Accounted Zac Stone.
Accidents like this are inevitable. The rise of Airbnb offers travelers from all over the world a new approach to traveling and discovering different places; however, despite appealing pictures online, users' experience with Airbnb can often be disappointing, even threatening. Stories that tell horrible guest experiences with Airbnb can be found easily online. Now that Airbnb faces the challenges with safety and insurance problems, it is important that the app start to think of doing something for its users, not only its hosts but also guests.
Currently, Airbnb offers "free, automatic secondary coverage for liability, in case a host's insurance company denied a claim." (New York Times) Airbnb states on its website that its Host Protection Insurance program now "provides primary coverage for Airbnb hosts and landlords…against liability claims up to $1 million USD that occur in a listing, or on an Airbnb property, during a stay." (airbnb.com) The Host Protection Insurance program is provided through Lloyd's of London, one of the providers of direct and indirect insurance policies covering many types of risks.
Ever since the enforcement of its Host Protection Insurance, Airbnb announces receiving less than 50 claims filed in the US. Compared to number of fatal accidents that occur in traditional hotel industry annually, the public has yet developed severe concerns for the safety aspect of Airbnb . The downside of Airbnb, compared to hotels, is that when unfortunate accidents happen, there is no one around responsible for immediate rescue.
In addition, under the "Help Center" section, guests will find some "Safety Tips" on airbnb.com that specifically provide safety advice for travelers during their stays. Although guests are encouraged to look for listings that emphasizes safety features including he insurance provided to hosts are not likewise applicable to guest/travelers. Unfortunately, the protection for those who pay for their stays on the website remains missing from the company's insurance policies.
Airbnb may advise that travelers be responsible for their own safety, but what measure it will take to prevent future incidents from happening remains questioning.
https://www.airbnb.com/help/article/241/i-m-a-guest–what-are-some-safety-tips-i-can-follow
http://www.nytimes.com/2015/11/14/your-money/death-in-airbnb-rental-raises-liability-questions.html?ref=your-money
http://www.huffingtonpost.com/entry/a-death-at-an-airbnb-rental-puts-the-tech-company-in-the-hot-seat_5640db66e4b0b24aee4b18f7