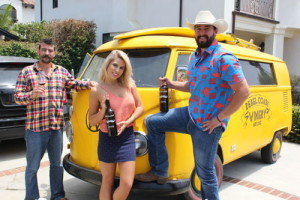 Making wine is California looks like an easy and enjoyable business. The owners of the small Sonoma winery called Rebel Coast Winery drive a yellow van, party on the beach and drink their own wine out of plastic cups. At least that is what they do in the pictures they post on social media and on their website.
The founder of Marketta Winery in Napa is a middle-aged Finnish lady, and her website offers a glimpse to the owner's rustic and elegant home where she matures and blends her wines wearing a cotton apron. With an endearing smile at her face, she invites customers to come over.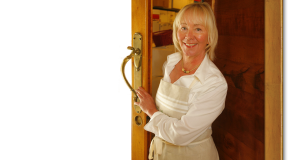 Easy and enjoyable images are well calculated attempts to stand out as winemakers.
The number of wineries in California doubled in past ten years. In 2005, there were 2,275 of them. Now, the number is 4,400.
More wine brands mean more enjoy for wine lovers, but for the winery owners, it means more competition.
In statistics, Californian winemaking is blossoming.
From 1994 through 2014, the volume of the total wine production of the U.S. went up from 35.2 million gallons to 116.9 million gallons. The same time revenues to wineries went up from $196 million to $1,494 million.
This has brought wealth mainly to California, as 90 percent of the U.S wine is made in the sunny and mountainous west coast state.
From the year 2005, the U.S. wine exports have grown as much as 122 percent in value. Exports to Asia have doubled. Although China's ongoing austerity campaign has a negative impact on sales, the emerging Asian markets are still very promising. The wine industry lobbied strongly for the Trans-Pacific Trade Agreement and expects it to enforce the exports to Asia further.
Japanese buy less Californian bulk wine but more premium California wine.
And the Americans themselves show more and more interest in wine – and in the quality of wine.
"The premium wine segment – $10 and above – is strong and with excellent prospects for continued growth over the next few years," estimated wine industry consultant Jon Fredrikson of Gomberg, Fredrikson & Associates in his report of year 2014.
The U.S. is now number four in wine production and number two in wine consumption in the world. In consumption, the U.S. seems to be bypassing France – the world's biggest wine producer and consumer – any time soon.
In per capita consumption, the U.S. is, however, still only 23rd in the world, while France is the second, after tiny Luxembourg. This means it should be possible to sell much more wine to the Americans than what wineries are now selling.
That's good news for aspiring wine makers. Now wonder the number of Californian wineries doubled in ten years.
"In California, you have to to market aggressively," says Marketta Fourmeaux, the owner of Marketta Winery.
She worked for French wine industry for decades before moving to California and knows the differences between the old and new world of wine. In France, you need to have prestigious history. In California, you have to make your brand known.
The sales of alcohol beverages are strictly regulated, and if a Californian winemaker wants to sell her wine outside the state, she needs a distributor. In that case, she needs to make an impression on distributors.
Fourmeaux did not feel comfortable in marketing her wines to the professionals.
Earlier her wine was sold to her home country Finland, but the weakening Euro along with trade barriers made the trade all the time less profitable.
"Cheap dollar helped the exports for many years", says Fourmeaux.
She withdrew from the interstate and international markets and decided to keep the volume of her production very small. She now matures and blends only about 100 cases per season and sells her wine straight through her website.
She is testing and marketing – mouth to mouth and on her website – a new service related to wine. Groups can book an event at her home to taste wines, blend their own wine and design the etiquette.
As a board member of Wine Institute and as a president of Alliance Francaises in Napa, Fourmeaux has excellent networks in California. Good connections are a big advantage when bringing a new product into the market.
The prohibition law of the 1920s and 1930s had a long lasting and depressing effect on the wine culture of the United States. It swept away many old vineyards, and quality grapevines were replaced by lower-quality vines that grew thicker-skinned grapes. These thick-skinned grapes were suitable for gigantic industrial wineries.
Even today, seventy-five percent of Californian wine is produced in the Central Valley where bulk, box and jug wine producers like Gallo, Franzia and Bronco Wine Company operate.
But with the revival of premium wine production and all the new entrepreneurs, the majority of wineries of California are again family-owned businesses, reports Wine Institute, the largest advocacy and public policy association for California wine.
The "family" behind Rebel Coast Winery are three friends – aged 26, 27 and 30 – who studied winemaking together.
They wanted to get rid of the last effect of the prohibition law and make wine associated with "laughing, loving and friendship", as one of the founders, Kate Seiberlich, puts it.
"We started out in 2012 and decided to target our wines to millennials", she explains.
They put up the winery with the help of investors. After three years, they earn "as much as interns earn", says Seiberlich, but they are determined to grow.
"Every single dollar is dumbed back to the company."
They now produce up to 18 000 cases of wine per year in their Sonoma winery and sell and market it from their office in Palos Verdes.
They expect growth of 300 percent next year thanks to change in their supply chain. They have a new deal with a distributor, who presents their wines in 25 U.S. states and in Canada.
The Rebel Coast winemakers market their wines themselves in social media – they have accounts in Instragram, Twitter and Facebook – and they do a lot grass root and querilla marketing.
"We have to be mean with every penny so we have found our own ways of advertising."
They have 17 people promoting their wines mostly without formal contracts. They are friends and friends of friends who appreciate wine.
The owners' personas are key element in advertising. They appear in the promotional photos and videos, and they also attend parties and events in distinctive outfits. The two guys of the company, Chip Forsythe and Doug Burkett, have huge mustache – which are also pictured in their bottles.
"We want to draw natural attention. Our wines are expressions of myself and my business partners."
As a joke, they started to put their cell phone numbers on the corks of their wines so that people could call and give feedback. This became a permanent practice.
Seiberlich says that wine distributors are "notorious of being slimy and greedy", but they managed to make a deal with one "who has extremely good reputation" and only quality wines in his portfolio. "He appreciated three kids who started their own company."
The Rebel Coast Winery has managed to sell their wines, but not quite to those who they thought.
Instead of millennials, women aged 25 to 45 are eager to buy Rebel Coast's wines.
"There are lot's of moms. Kind of soccer moms," says Seiberlich.
These moms have money in their pocket to buy medium price wines. Seiberlich is happy.
"We sell to people who are young at heart. We offer them wild and even inappropriate experience in a form of quality wine. We say that 'let's not take it so seriously'."
Sources: The Wine Institute, statista.com, Alcohol and Tobacco Tax and Trade Bureau, Wine America, GFA Wine