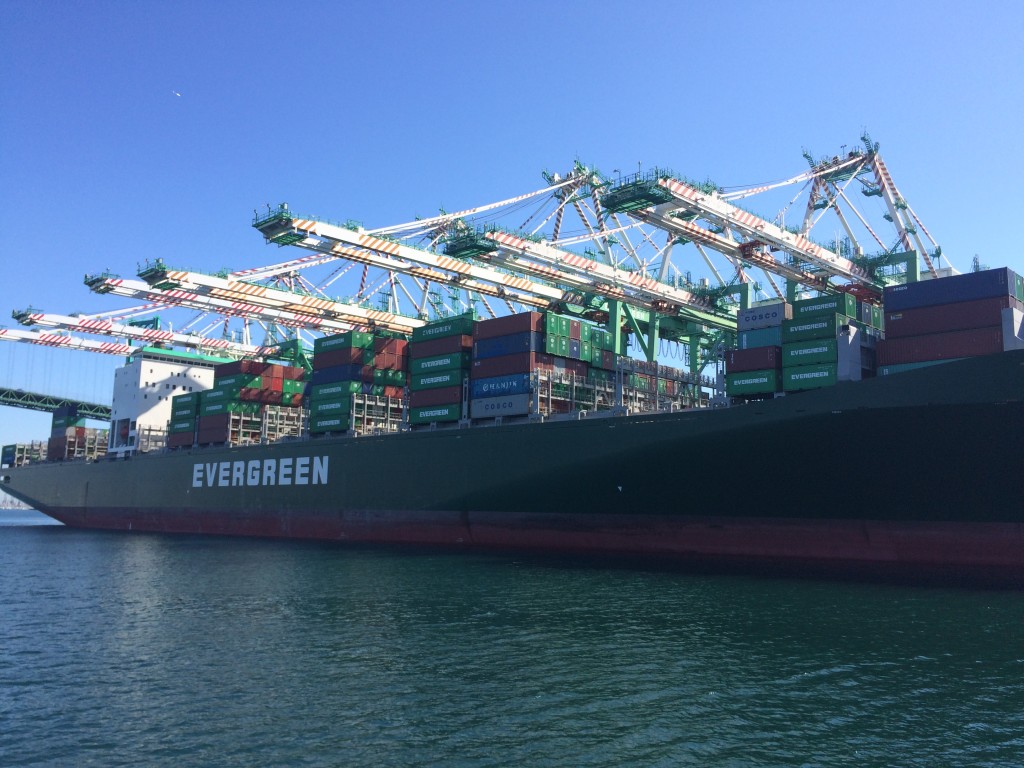 On October 5th, 2015, the United States and eleven countries in the Pacific Rim finalized a trade agreement after five years of negotiations. Since the release of information surrounding the agreement, many people now know it contains a range of international trade issues including comprehensive market access. According to the Office of the U.S. Trade Representative, the Trans-Pacific Partnership will eliminate or reduce tariffs and other trade barriers in order to create new trade and investment opportunities for businesses and consumers.
Seaports, which constitute a major part of the U.S. economy when it comes to exports, have the potential for the most growth from the reduction in tariffs. The American Association of Port Authorities says for every additional $1 billion in exports shipped through U.S. seaports, U.S. jobs increase by 15,000. The Port of Los Angeles, for example, has a special position as one of the major ports connected with Asia and the Pacific Rim. Michael Keenan, the director of planning and strategy at the port, believes services industries at Long Beach and in Los Angeles as a whole have a positive future ahead as trade rises.
"There are about 15,000 longshore workers that support the Port of Los Angeles and Long Beach," said Keenan. "On top of that, there's a huge number of railroad, warehouse and logistics workers. Trade through the port supports about 190,000 jobs in the region and under an engrossed growth scenario with the TPP, we see that number going up."
Before the Great Recession, exports coming into Long Beach were growing at 10 to 12 percent. The financial crisis brought cargo activity down to about 3.5 to 4 percent. Keenan looks at the TPP as a way to not only boost cargo activity, but the amount of jobs in the city of Los Angeles.
Another interesting part of the Trans-Pacific Partnership was the exclusion of China from the negotiations. Although China is a major trading partner with the U.S., Keenan does not think the TPP will have an effect on trade with the Asian country. However, there could be greater opportunities for smaller countries in the region.
"I think a lot of China's neighbors are interested in being part of an agreement that offers them a set of advantages against China." said Keenan. "If you're trying to be competitive against the big dog on the street, the best way to do it is to find a set of friends who have that same interest. It offers our other friends in Asia a closer relationship with the U.S., which helps us."
Despite the positive results of the multi-part agreement, there are some downsides to the TPP in relation to the ports. The U.S. economy continues to grow stronger, but its trading partners' economies have grown weaker and it makes goods from the United States less competitive in the global marketplace.
"I think that's the bigger challenge. Something like TPP that offers offsetting advantage could certainly help us, but the biggest driver for exports is going to be shared growth where other countries develop stronger economies and they can buy more of what this country produces. I have high hopes we'll be able to see that within the next five to ten years."