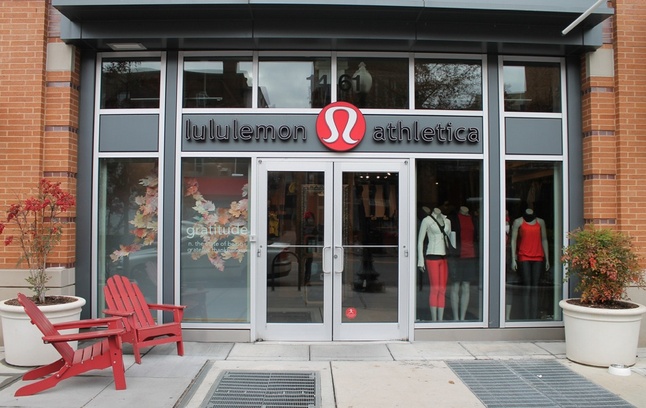 As a premier sportswear brand, Lululemon is known for its high-end, innovative athletic apparels that are designed specifically for yoga practice. During the recent years, its product types have expanded into a variety of technical athletic apparels for different sports.
In the United States, participation in sports has been constantly increasing slight during the past few years, and is expected to continue such slow growth, at a rate of 0.5 percent, until 2018. Even during the economic recession, sports participation increased as people used sports activities to kill their time. As a healthy alternative exercise method as well as a convenient individualized fitness activity, yoga practice has gained rising interest from sports participants over the years and is one of the major sports activities that were responsible for most of the increase in the overall sports participation within the United States. Additionally, participation in yoga practice will see strong growth in the near future as a result of people's increasing perception that physical activities like yoga will lead to an overall healthier lifestyle. According to the latest study conducted by Yoga Journal in 2012, approximately 20.4 million Americans practice yoga, while the number was only 15.8 million based on the study in 2008. As a result, yoga practitioners in the United States now spend over $ 10.3 billion every year for yoga products and services. This is a major opportunity for Lululemon, as it is known for its innovative, high-quality yoga apparels, which is on greatly increasing demand due to the trends in the industry and marketplace.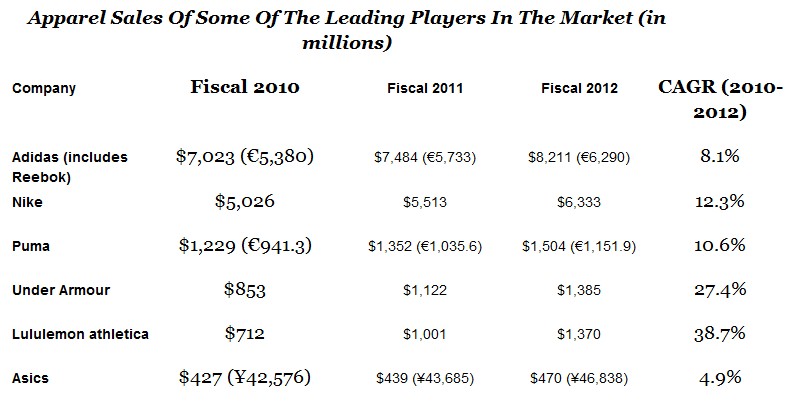 However, despite the opportunities in the marketplace, Lululemon has faced many challenges, especially in terms of increasing competition, both domestically and overseas. For instance, Nike is the biggest and one of the most famous sportswear brands in the world, offering high-end, high-quality sports apparels to its customers, just like Lululemon does. However, with a dominant place as well as a much wider reach in the market, Nike had earned $6.3 billion in sales in 2012, while Lululemon earned $1 billion during the same year. Unlike Nike, Lululemon enjoys its reputation and popularity mainly in the United States and Canada, and even though it offers a variety of technical athletic apparels for different sports, it still mainly focuses on the niche market for yoga fashion.
Considering Lululemon's situation and the trends in the sportswear industry, another opportunity for Lululemon is that it may want to expand its business focus more into the global market. With only a few physical stores in countries other than the United States and Canada, Lululemon should consider having more physical locations set up globally, as well as provide easier access to online shopping, like better shipping and payment policies, for customers around the world. Moreover, besides its popular yoga apparels, Lululemon can expand its products lines and provide customers with more innovative, high-quality yoga practice equipment, like yoga mats and balls. As indicated by the IBISWorld Industry Report, even though there is strong competition, including overseas competition, in the market, sales of athletic equipment will continue growing in the following periods, especially for popular sports activities like yoga.