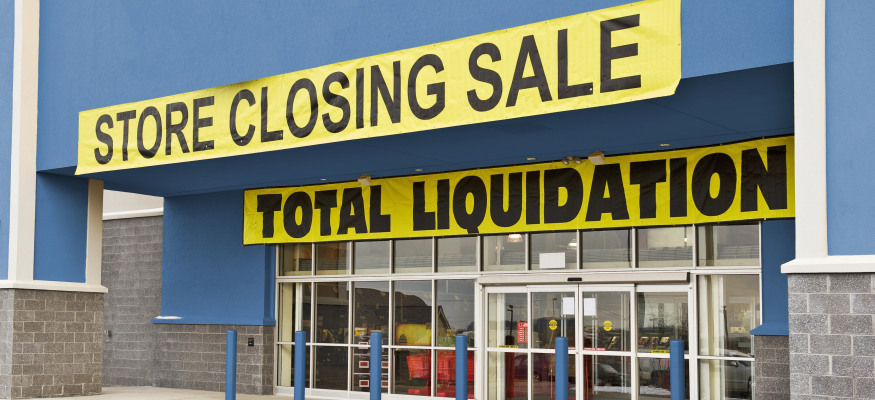 It is no secret that consumer spending has shifted in the recent economic climate. Brick-and-mortar retailers are suffering under the pressure from e-commerce sites like Amazon. In the past year alone, there have been countless stories of Big Box retailers like Macy's, JCPenny and more closing stores in an effort to remain profitable.
But does the fall of retail spending mean the fall of consumer spending altogether? Will the country's GDP will be affected? While these are valid questions, the answer, in short, is probably not. Unfortunately, if the economy were that easy to predict, we probably wouldn't have had the economic recessions that we have in recent years.
According to AP, consumer spending in the U.S. rose 0.1 percent in April, 0.2 percent in May and June, and 0.3 percent in July. These increases occurred in tandem with a 0.4 percent increase in incomes in June and a 0.5 percent rise in wages and salaries in July. Though these increases in consumer spending have been slight, the addition of the increases in income and wages is another good sign for the overall GDP of the country.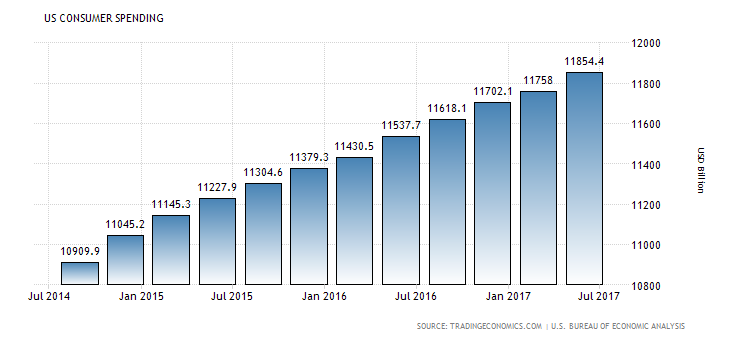 In 2017, the GDP has been rising consistently overall. According to Reuters, there was a 1.2 percent growth pace from January-March. With the increased consumer spending in the following months, GDP increased at a 3.0 percent rate from April-June.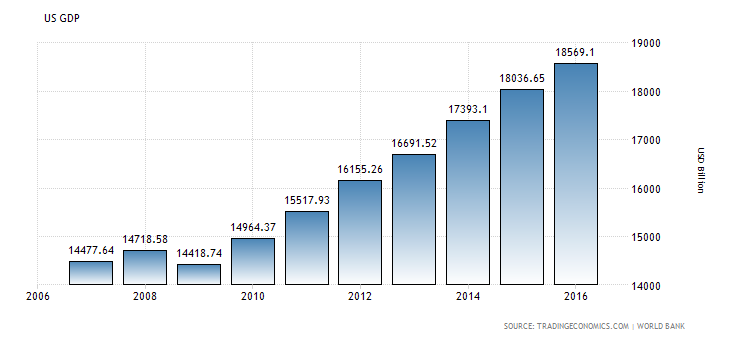 Even with the growth of both consumer spending and the GDP in the US, some people are still concerned about the country's economic activity overall. Consumer spending alone accounts for about 70 percent of the country's overall GDP, according to economists, and those who are skeptical about the small growth numbers say it is not enough to evoke enough confidence for the future.
While consumers may not be spending their money on retail like they once were, the fact is they're still spending that money somewhere. Some say healthcare spending has taken the place of retail spending for many, while some say the shift is in millennials wanting to spend their money on experiences, rather than material goods.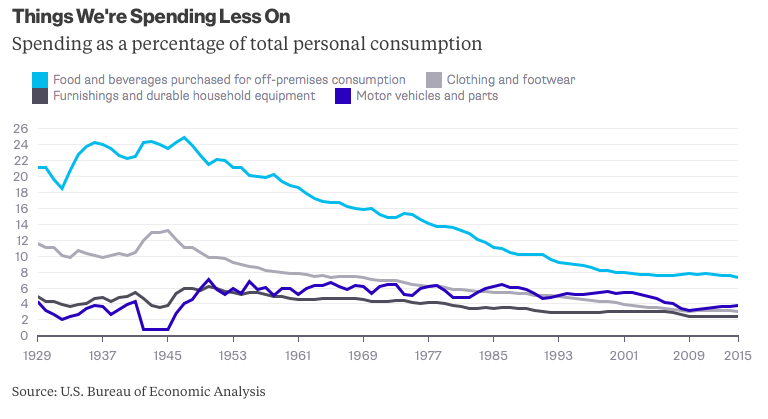 Regardless of the exact cause of the recent fall of the retail industry, consumers are still finding things to spend their money on, and that is the most important thing to maintain the health of the economy. As long as the overall GDP continues to rise and consumer spending is a contributor to that, the country is on a path to continue growing and prospering.