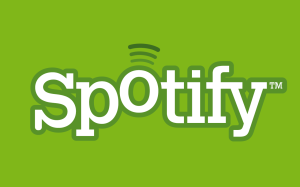 Spotify has been in a long battle with the music industry over its controversial streaming business model. While the music industry has undergone a lot of change in the last decade it still hasn't fully adjusted to the change, leaving the industry in somewhat of a standoff. Spotify, currently the leading streaming company, has been at the forefront of this stand off as they work to introduce the music industry to a new revenue model. Over the last several years Spotify has been making strides toward acceptance as they have worked to educate artists about their site and have steadily increased the royalties they pay out. This acceptance however hit a major hiccup 2 weeks ago, when Taylor Swift pulled her entire collection of music off the site.
On the subject Taylor stated, "I think there should be an inherent value placed on art. I didn't see that happening, perception-wise, when I put my music on Spotify."
Taylor has been vocal about her distaste of streaming services as she feels streaming sites are part of the reason album sales are shrinking. Though Taylor has voiced a negative opinion about streaming as a whole she has left her collection on both Beats Music and Rhapsody. Before pulling her collection off Spotify, Taylor had asked the site to make her content only available to paying users which Spotify responded was against their policy. Taylor also asked for her content to only be available outside the United States but this again was against Spotify's policy. The two sites that still have Taylor's content are sites that require a paid membership.
"With Beats Music and Rhapsody you have to pay for a premium package in order to access my albums. And that places a perception of value on what I've created." – Taylor swift
While Taylor has made a very public separation from streaming, the real question is whether or not this will affect the Spotify. In response to the ordeal Spotify's founder Daniel Ek released an open letter to the singer explaining why she made the wrong decision in pulling her music.
In the essay, "2 Billion and Counting" Daniel Ek wrote- "Taylor Swift is absolutely right: music is art, art has real value, and artists deserve to be paid for it. We started Spotify because we love music and piracy was killing it. So all the talk swirling around lately about how Spotify is making money on the backs of artists upsets me big time. Our whole reason for existence is to help fans find music and help artists connect with fans through a platform that protects them from piracy and pays them for their amazing work."- Daniel Ek
This letter makes a very important argument, which is Spotify makes money where it didn't exist by combating illegal downloading. In the same letter the founder explains that Taylor was on track to make 6 million this year had she left her collection on Spotify. Further than the 6 million the number was on track to increase significantly every year as the site grows. Daniel Ek made it clear in the essay that Spotify is not against artists; rather they are working very hard to make sure artists are properly compensated.
"Here's the thing I really want artists to understand: Our interests are totally aligned with yours. Even if you don't believe that's our goal, look at our business. Our whole business is to maximize the value of your music," he said. "We don't use music to drive sales of hardware or software. We use music to get people to pay for music. The more we grow, the more we'll pay you." –Daniel EK
The Spotify battle is long over as it is a matter of educating both the public and those in the music industry on the business model of streaming. Spotify's response to Taylor shows that the site is willing to fight back against artists to make streaming successful. While Taylors move to take down her music got a lot of buzz it, also got a lot of people stepping up to defend Spotify.  If Spotify is able to continue its efforts to educate artist on the benefits of streaming, it may have a fighting chance.  Spotify has proven that they can handle even one to the biggest pop stars dismissing their site. Though the future is not clear, it looks like the streaming site is here to stay.