Thanksgiving like Christmas is usually the commerce-free holiday in the US, when big stores are mostly closed. But these years, there's growing number of retailers expanding their selling hours during commerce-free holiday to boost their sales. Radio Shacks probably the most expected one.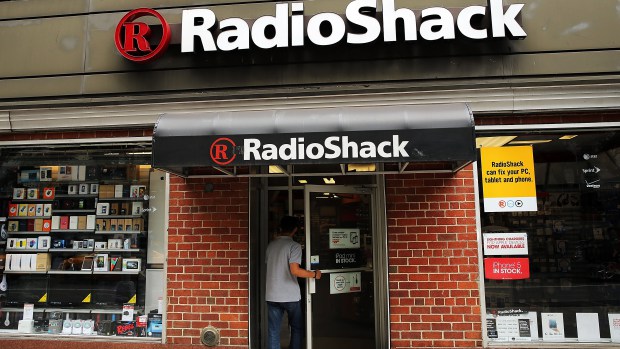 Founded 1921 and went public in 1982, RadioShack Corporation is an American franchise of electronics retail stores in the U.S. The company has more than 4,400 company-operated stores in the U.S. and Mexico ,and more than 900 dealer stores in 25 countries.
It's not surprising that the company is desperate to gain some sales during the holiday season, because there's speculation that the company will die very soon. With several consecutive quarterly loss, in this June, following the horrible results posted from RadioShack's 2014 Q1 earnings report on June 11, analyst company B. Riley & Co. lowered its price target on the company from $1 a share to zero, signaling another prediction for the company's march to grave.
Compare its Q1 2014 and 2013 Q1 which is one year ago, Its revenue dropped $736.7 million from $849 million in the year ago period, which is about 11 percent drop. And Sales fell 14 percent for stores.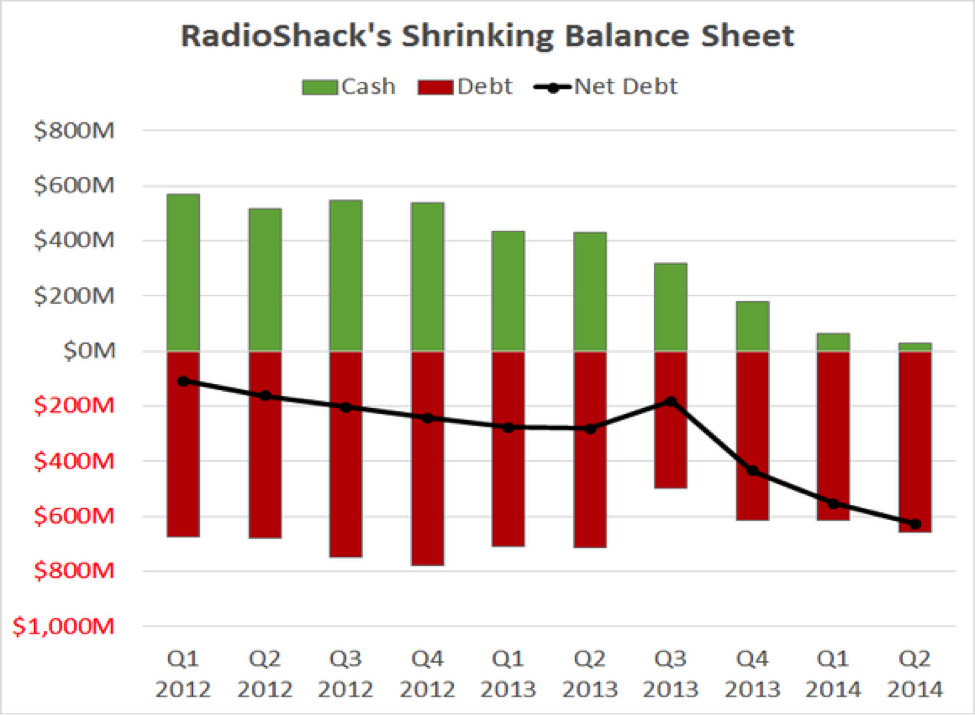 The company's total liquidity decreased year to year, but its Chief Financial Officer John Feray assured investors that the liquidity they hold was enough to fund its turnaround for the next 12 months. (Ironically he already resigned)
First, to decrease expenses, RadioShack plans to reduce rent costs, cut customer compensation expenses, consolidate to fewer freight carriers to reduce rates, buy more store fixtures from Asia, and examine utility bills and rate plans. Like Office Depot, RadioShack plans to do more with less and shutter 200 stores per year over a three-year period.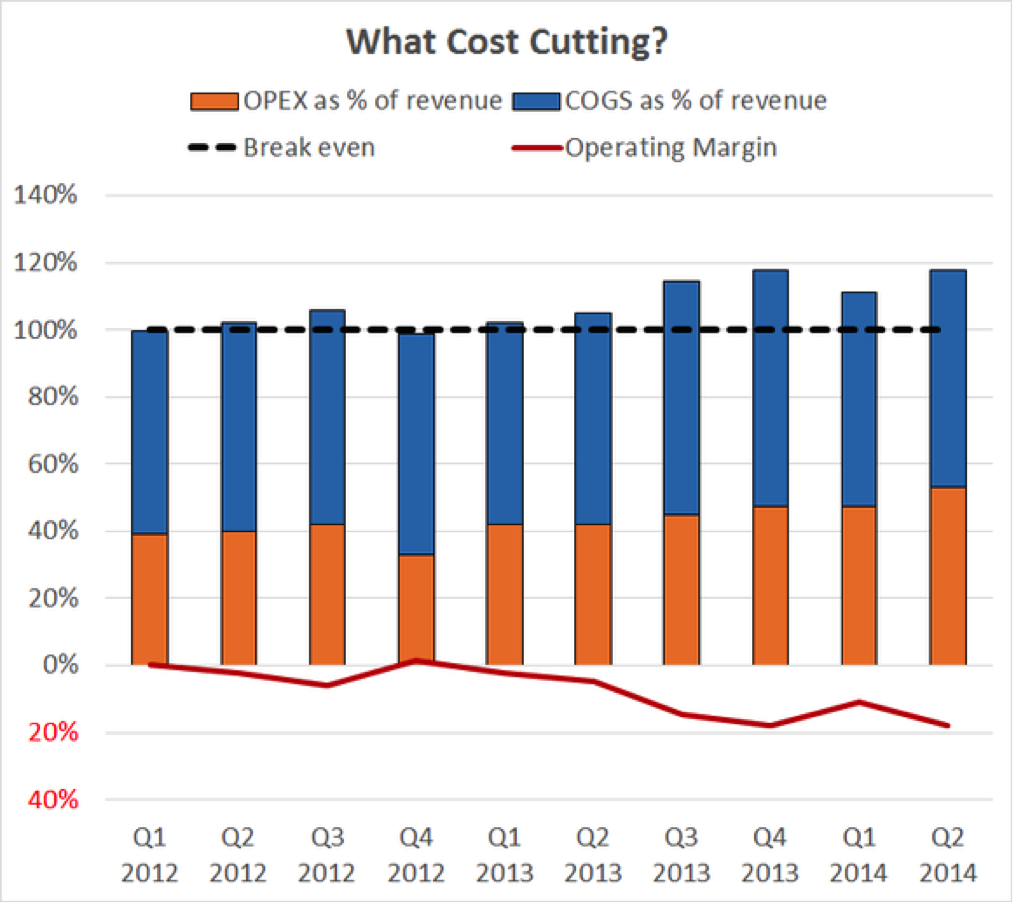 However, take a look at the expense chart of RadioShack's: Operating expenses, which were around 40% of revenue at the beginning of 2012, surpassed 50% during the most recent quarter. By comparison, Best Buy only spent 20.4% of its revenue on operating expenses during its second quarter.
Second, the company launched RadioShack Labs with PCH on June 5 to support startups and inventors to boost new product innovation. RadioShack plans to use a "direct-to-store" model for select products by reducing inventory requirements and increasing inventory turn in stores. The "RadioShack labs" is built to mainly stimulate innovation and raise consumer awareness to save its mounting losses in dropped sales. This could be an opportunity to fight against the industry-wide decline in electronics sales and low mobile phone demand due to few new models.
Other moves, such as adding services including in-store mobile device repair service to increase customer volume, are in the planning stages. The company's Chief Executive Joseph Magnacca has acknowledged the implementation has taxed the company, saying "We were trying to do too much too quickly." Magnacca, though, is confident that, once implemented, the moves will be a success. He added that the recent quarter report did not showcase their turnaround plan, and he was confident about that the company was able to overcome its challenges.
Till today, looking at RadioShack's market performance it's quite not pleasant. No one comes to RadioShack's for purchasing electronics. One factor is that While consumers are increasingly shopping online, RadioShack has a negligible e-commerce business. Its rival Best Buy, in contrast, has invested in its e-commerce business over the past couple of years. RadioShack can't compete with Best Buy, and it certainly can't compete with online-only retailers such as Amazon.com. People aren't going to RadioShack stores because there's simply no reason for them to do so. And that's not a problem that can easily be fixed.
To touraround they need to keep up bring more products, more innovation and establish a strong selling point. But these things need cash. Unfortunately the company don't have liquidity, as mentioned before. Sales are declining far faster than costs, resulting in quarterly losses growing. The operating loss during the most recent quarter more than doubled of year ago period
The company shows no sign of increasing liquidity. So right now it is desperate for cash.
Recently RadioShack received a lifeline of a $120 million investment from shareholders hedge fund Standard General LP, which also finance American apparel to save the company earlier this year, and Litespeed Management LLC that will allow it to get through the holiday season and restructure its debt.
CNN Money first published the coming financial rounding from hedge fund August, RadioShack shares are up 115% for the week.
On October, it announced that it is planning a rights offering that is expected to complete by March 15, to offer existing shareholders the right to purchase equity at 40 cents per share of common stock.